How Guest Posting Will Make Your Blog Become Successful in 2023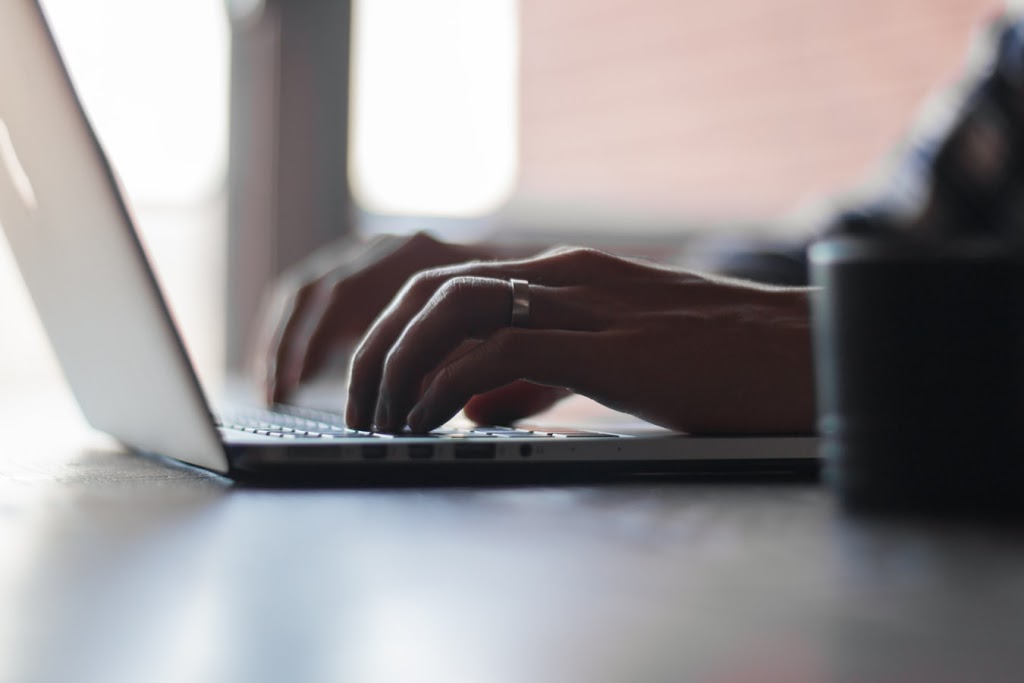 A guide about guest posting to help drive organic traffic and provide your blog some valuable back links for SEO in 2023
Driving organic traffic to your blog can be daunting task and equally difficult, especially if you're a beginner on blogging. However, there are multiple ways that you can drive organic traffic to your blog, one of it is guest posting.
Many successful bloggers do recommend that you should be guest posting to other blog and other blogger should also to your blog. Here's what they say about guest posting:
·

        
Jeff Goins of Goins, Writer "I believe guest posting is the single most important strategy for growing your blog readership and platform"
·

        
From QuickSprout "If you're in the market for targeted traffic and powerful backlinks, guest posting should be at the forefront of your mind"
·

        
From ReputationX "Guest posts are valuable tools for reputation marketing for a number reasons like getting your brand mentioned or occupying branded search query results"
·

        
Elizabeth Burnam of New Breed+"featuring guest posts on your own blog will help you deliver new perspectives and fresh content to your audience"
Think of guest posting as a win-win situation for your blog and to another blogger that would write a guest post to your blog.
It is like an exchange of traffic but on a legit part, because his/her blog could drive traffic to your blog and your blog could drive also to his/her blog.
With that, it could build new relationship with fellow bloggers of the same niche, and you can also get his/her readers to checkout your blog.
You probably have some questions about guest posting, so this post will answer some of those question and give you a clear idea about it.
What is Guest Posting Actually?
Guest posting is a term where you can publish your own content on the related topic to another blog, or a blogger publish his/her own content to your blog.
However, guest posting is easy to be said and done, because with blogging today, it is important that your content have new information and worth to be share on.
Since, blogging is very different today, and guest posting comes with it, gone are the days where it just a simple email, asking to guest post.
Now, you must have a well-ranked blog in order to have a chance, and also those blog owners will likely to check your content first, before they will even reply to your email.
How A Guest Post will help your blog get organic traffic?
A well-written guest post, could attract the readers of the blog where you publish your content, it will have a high chance that those readers would visit your blog.
They will visit your blog, because of the value of information you provide to that blog, and they would love see and read what other information you have in your own blog.
Of course, that guest post should link back to your blog, and that particular back link would build up overtime and increase also the value of your blog.
And it will signal the search engine, that you are an authority on a particular topic, because of that link on a certain guest post.
Back links is one of ranking signal that Google determines whether your blog, should be rank higher on certain keyword or such topics.
Where you can Guest Post Now?
So, the next problem to encounter on guest posting or guest blogging, is where to find a blog or website to publish your content. Well, there are many places that you could go on this.
The best place to look for guest posting, you will need to type in search about "guest post or guest posting". Search engines are full of blog and website that are looking for someone (like you) to share your content on a particular topic.
But, never just dive into it, try to navigate your chosen blog to guest post. Also, do some research whether it is a reputable blog or website to be involve in.
Another online place to look for guest blogging, since many bloggers hang out on a certain group. A facebook group is the specific place to go if you're looking to guest post or you're looking for anyone to guest post to your blog.
But not all, bloggers found in a facebook group is a worthy blogger, there good writer and there are also shitty ones. Just be observant in choosing certain bloggers for this.
Forums today are still a capable place to look for organic traffic, but you must be credible or authoritative in your niche to gain those. Still a good place, to look for guest posting blog, since bloggers do hangout this place, to find some specific answer to their inquiry.
·

        
Other blogs of your niche
Since, your blogger I bet that you've known also another blogger that are accepting guest posting to their blog. Once, you identified it, then you ask him/her that you will guest post to the blog.
Before you publish, both of you should provide some guidelines, so that you have rules to follow and no one will be on a disadvantage.
Similar with facebook, twitter is full also of many bloggers that are looking for someone to guest post on their blog. It is more updated similar with facebook than search engines, you can search in twitter "guest post or guest posting", then it will show some bloggers related to your search keyword.
Since you're looking to guest post, then others too. So, it would be reasonable also that you accept a guest blogger to your own blog. The good thing on this, is that your blog will get an organic traffic on that guest post.
Also, you could set terms or guidelines that a guest blogger would simply accepts and follow it. It's a content where you don't put much time to write, you just edit and publish immediately.
Are their consequences on guest posting?
Organic traffic is one of the main gains that guest posting offers, however there could be a consequence if you don't know some of the guidelines, especially those made by search engines (Google, Bing, Yahoo).
Recently, Google is putting penalty on blogs, more specifically on guest post, because of the rate of spam that some blogs have.
So, be cautious on where to guest post and does this site or blog completely follow the rules of any search engines guidelines. Because, if they are violating any rules, your blog would greatly suffer and will be penalizes.
Don't just guest post on some blog or someone, especially those you've just newly encounter in some kind of online sites and in social media.
Remember that organic traffic from the backlinks is what you after, not the penalty of some search engines.
So, you have now an idea about guest posting and why you should consider it, if you truly want success in blogging. And also, the importance of it in driving organic traffic to your blog, while also building relationship with other bloggers and authority.
By the way, I would love to guest post on your blog, especially on topics about blogging tips, and other related one on blogging success.
Give me your thought regarding this post, whether you find it helpful or completely worthless at all. Just comment below if you want to suggest on my next topic.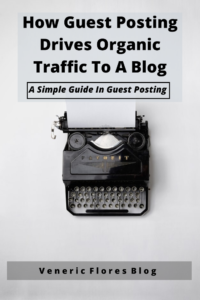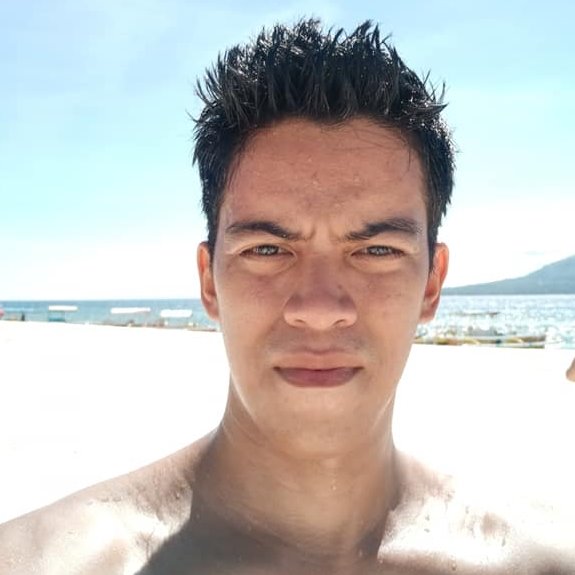 "Dreams are nothing if you don't achieved it"