How To Choose The Right Web Hosting Provider For Your Blog in 2023
These are some of the  best tips to consider in choosing a web hosting provider for your own blog in 2023…
Getting the right hosting provider for your blog, is something you should already knew before you buy any of the hosting plan.
Your hosting provider will have an impact to your blog, both positively and negatively, especially in growing stage of your blog.
As you know that your hosting provider is the one who is responsible in getting your content available in the internet. So, it only means, that they play one of the important roles in the success of your blog.
But choosing the right hosting provider for your blog, sometimes it become daunting task, because they are thousands of them to choose from. And you look for reviews in the web today to find who is the best.
So, you go to a review site, where they review about some hosting, the problem is that reviews might be different from the real experience and they provide positive once just to make some sale.
There are many hosting providers that you can choose for your blog today, with different features but they have similar functions in delivering your content to people online.
So, this post will be about choosing the right hosting provider and also contains some of the most fundamental questions that you should ask to yourself in choosing for your blog…
Disclaimer: This post contains some affiliate links. Using those link in purchasing, the blog will earn a commission. But don't worry, there will be no additional charges for you.
·

        
What Is A Hosting?
Hosting or Web Hosting is a service that allows your blog to be shown through out the internet, which provide information on a certain query. And internet is a network of computers that are connected by cable throughout the planet, where information is provided in an instant.
A Hosting provider is company that provides a server or computer that enables your blog to be available in the web. Hosting a blog is impossible without any computers that running it, since internet is just an inter-connected computer after all.
In common words, hosting is like a house that you live on, where everything is store from content, photos, videos, etc. A blog must have certain blog post, photos or a video to be consider as blog or website.
But, in order for your blog to be located by people who are looking for information, it needs an address. But hosting providers created an online address, known as IP address, which looks like 12.123.123.
But could you, as searcher in the web memorize those IP address, the answer would be a big NO.
In order to fix this problem, they invented Domain Names, which could be easily remembered by many people.
The domain name will be converted into an IP address that is connected on a hosting, once being click by a person in the web to access that particular blog or website.
Note: A domain name would not function if it does not have any hosting connecting to it, but a hosting could still run without a domain name.
·

        
What is the Hosting Plans they offer today?
The hosting providers today offers different plans, which means that a blogger yourself could choose what's good for your blog itself and your pocket of course. Money always play on this part, especially if you're on a tight budget.
So, here are hosting plans that are currently available in the market today…
Shared Hosting
From the word "shared", it means that multiple blogs or website are using a single server or computer from the hosting provider. The good thing of this plan is that, it is the cheapest of all, since the cost is divided by other blog or website owners.
The cost on hosting plan could start from $1.99/month up to $3.99/month depending on the hosting provider that you choose. So, with limited budget to run a blog, then this is the right hosting plan for you.
By the way, this plan is enough to start a blog, since the amount of traffic you can get when starting is not enormous, then your blog will not experience problems at all.
VPS or Virtual Private Server
This type of hosting plan is somewhat similar to shared hosting, but virtually with other servers interconnected. Which means that a part of physical server like Dedicated ones, is set virtually so that you own it. It is more powerful than shared hosting but less than dedicated servers.
It is great for your blog, when you starting get around 5000 pageviews a month, since shared hosting might show some problems on this amount of traffic.
Since, it is virtual, once a physical server is down during maintenance, another server or computer could take the spot, that could result your blog will not down at all.
The price of this hosting plans usually starts at $18.99/month which is more expensive than shared hosting but with more features and power.
A single server or computer just running only a single blog or website is what the dedicated hosting is for. So, these means that your blog will have faster loading time and more features to its arsenal. But it does not mean your blog will rank quicker in the search engine, it's only up to you to make it happen.
This type of hosting is suitable for websites or blog that have more than 100,000 pageviews a month of traffic. Those two hosting plans above will experience problems on this amount of traffic flowing in.
As you own the single server, which means you are also the one who will pay the entire cost of it in the data center. The cost per month on dedicated server usually starts at $79.99/month or more, depending on the hosting provider you choose.
I did not include cloud hosting here, because it is not worth it, especially even your blog has a huge traffic because it cost too much. However, it is more powerful than the previous three and also, if you want to use this hosting then go ahead.
·

        
Things to consider in choosing the right hosting provider for your blog
1.

      
Good Price
Money is one of the factors that hinders a blogger to create his/her own blog. But it should not be that way, there are hosting provider that providers a hosting plan that cost less.
It does not mean, that if you use cheap hosting plan, it means that your blog also will be crappy. However, there could be some difference in performance if you measure it meticulously. 
But in the eye of the user who are looking for information, it will be never spotted at all.
Make sure that you must spend less money on hosting, because those extra money could be use in other things, that would be helpful to your blog.
Beware also on those hosting that provides very cheap plans, especially less known provider because they might just aim to make sale out of you instead providing good service.
2.

      
Good Enough Reliability
Reliability is a term that means, your blog is always online 24 hours a day, 7 days a week, every second of it. Many hosting providers always advertise their reliability, but do they actually reliable as to their claim.
The common number that could measure the reliability of any hosting provider is thru their Uptime which is around 99.9% . This number is standard today, however there are still hosting providers offers 100%uptime, which is remarkable.
The reason why the standard of uptime is just 99.9%, because the hosting provider do have a maintenance on the servers which includes upgrading of software and changing of physical hardware.
So, reliability is very crucial to the success of your blog, because it guarantees to search engine that information from your blog is always available when someone looks for it.
3.

      
Excellent Customer Support
Many hosting providers today takes pride on their customer support, this is one of the ways that they can give value to their customers like yourself.
Customer support is the one who answer your call, email or chat if your blog faces some problems.
There are hosting providers out there, that their customer support takes time to address your problem, so stay away from those because it will hurt your blog in the long run.
To find a web host provider with excellent support, try visit their official page, because their customer will like complain in that page. Most of it, are about the customer support.
4.

      
WordPress Compatible
Your hosting provider should be wordpress compatible, so that creating your blog is just withing few clicks. Most of the hosting provider now are WordPress compatible but not all, so be cautious in selecting.
It is just common sense to choose a WordPress compatible hosting provider, since the popular blogging platform is WordPress.
With WordPress, you will just need to install it after making the payment of your chosen plans. Then install some themes that suits your blog and lastly, create your very first content for your blog to be published.
Hopefully that this post, could help you make the right decision in choosing the right hosting provider for your blog. And this blog post is just a guide for you, the decision will be still on you.
Whether you choose the cheapest or the expensive plans, success of your blog is still on your hand. Choosing the a hosting provider is just first step of blogging, there are still many steps that you must take ahead to achieve in blogging.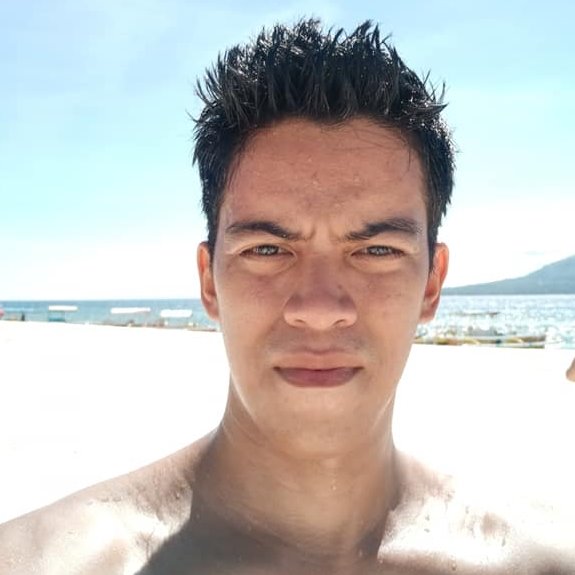 "Dreams are nothing if you don't achieved it"