How to Drive Tons of Organic Traffic to Your New Blog Post in 2023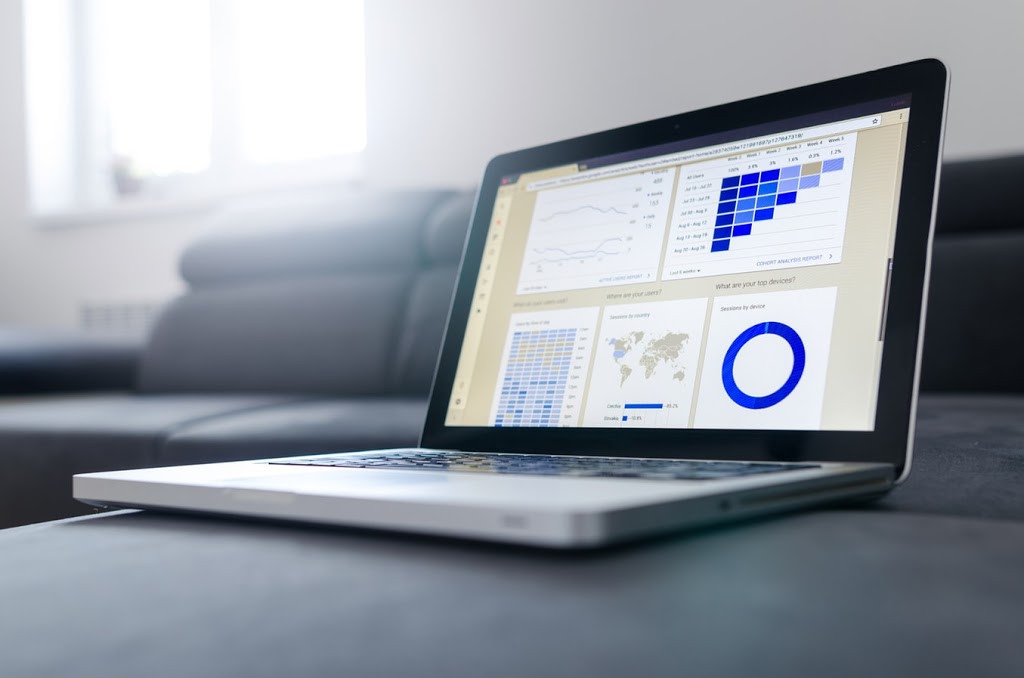 Simple tips in driving tons of organic traffic for your new blog post..
One of the most challenging aspect of blogging is driving organic page views or traffic to your own blog. It does, but it is also rewarding if you can do it. 
The best part of acquiring organic traffic is you don't need to promote your blog post in any online places.
But, driving organic traffic to your blog, will be difficult task but it is not impossible at all. 
Professional bloggers have experienced also these challenges, especially in their early days of blogging.
As you know, that there's nothing wrong on promoting or sharing your blog post in online places such social media platforms to get a visit. But, there will some consequences on it, especially if you do it too much. 
However, 95% of organic traffic on the internet are comes from those giant search engines such Google, Bing and Yahoo. It is just a common sense to target those search engines, make your blog post a source of information. 
Which then, turn into unlimited organic page views on your blog.
As they are search engines, it means that they are the library of the internet. Information's on everything are curated by them, from the different websites and blog.
And today's search engines are too smart that they can differentiate a worthless blog to a very worthy one. One of the factors they based on, is the blog post or content that a blog has.
They will base it on "click thru rate (CTR)" and how much longer does a user spend on a blog.
Getting those people to read your blog post, especially those who are just searching for information, is equally challenging and fun at all. On the other hand, it can frustrate sometimes, during when you are doing it and yet no organic traffic flows in to your blog post.
So, this post will be about driving organic traffic to your new blog post…
1.

      
Find less competitive keyword
Probably the most common tips to new bloggers but there's a truth on this. Think about it, your blog post is about a competitive keyword? Well it might get organic traffic but it will takes some time while getting less also than expected.
So, to find a less competitive keyword for your blog post, is you check the Google Keyword Planner. Of course, this tool is made by Google itself for you and to their customers. 
There are other keyword tools that you can use in finding the less competitive keyword, but nothing is better than made by Google. Why go for other tools, when you're targeting Google as main organic traffic provider for your blog post.
This could take you hours up to a day, depending on the topic of your blog or what are thinking in your mind for the blog post.
Additionally, the number of monthly searches should be around 1,000 – 10,000. You can target keyword with 100-1000/monthly searches, if your blog is new or less than 6 months of existence.
Less competitive keywords are consisting of 3 to 4 words. Example is "blogging tips for beginners", or "blogging tips 2023". However, you can target two-word keyword like "blogging tips", if does have low competition on it.
2.

      
Research that chosen keyword thoroughly
So, you have already found a less competitive keyword for your next blog post. Then, the next thing you should do is do a research about it.
There's a difference between finding and researching, so try do a thorough research about that keyword, such the number of monthly searches, who are the top bloggers on that keyword, and find out if there's new information about it, that no one is sharing it or less.
You can use other keyword tool on this part, aside from Google Keyword Planner and also checkout the search bar of Google, how much result it presented when being search.
You should write this part on a note pad or Microsoft word, so that you will not jump to other keywords that you might encounter, during research.
The less number of search result on that keyword the better. A thousand result for that keyword is impressive while hundred million result, is too much.
3.

      
Read the top 3 post in that keyword
So, you've identified a keyword for your blog post and research it, the next step is you should search the top 3 blog post on that keyword in Google.
Once the result shows up, read the top 3 blog post, because it will give an idea and information about that keyword you chose for your next blog post.
The information on the top 3 blogs will surely differ, and it will give you an opportunity to make those information's more improve, especially if it is new one.
Or you can combine those information's, to make it compelling from those top 3 blog post, which will give you a high chance to get rank higher in page. Which could result into more organic traffic for your blog post.
Note: Never copy the exact word of any blog post even if it contains information you need, you will be punish by doing it.
4.

      
Add that Keyword Strategically
So, another important thing you should do drive organic traffic to it, is to put that keyword in the right place of your content. Because, the search engine would not see the entire blog post but rather keyword it contains.
Search engine like Google, have algorithm that can identify keywords and match it on certain queries it asks. And that algorithm has become so intelligent that stuffing that keyword in a content, could ruin the entire blog post rather than drive traffic to it.
So, to make your blog post drives organic traffic, that keyword should be found:
·

        
Title of the blog post
– this will signal the algorithm mostly
·

        
The header
– Adds the information to the algorithm about your chosen keyword
·

        
Intro of the content
– More information for the algorithm
·

        
Body of the content
– should not be more than two keywords
·

        
Closing part of the blogpost
This alone signals to the algorithm that your blog post, will provide the necessary information answering certain queries.
Lastly, never put more than 6 keywords within the blog post or it will be identified by the algorithm as a spam. And you will be punished with it.
5.

      
Be creative in writing blog post
So, you have now an idea on where to place your chosen keyword in your next blog post. It is very important that you should also be creative in your writing a post.
Many successful bloggers do this, they have a large number of readers that are constantly waiting for their next blog post. Those bloggers have ingenuity and creativity showing their personality, which readers loves and relates.
And you know, that every person had its own personality, so you must show it in your blog post also. But you must understand you cannot please every individual, there are readers would love it and others will hate it.
With information is redundant in the internet today, to set apart from other bloggers, creativity and personality is all you need to make the difference.
Maybe you notice that, I'm using a "second person" on my every post, because this is my way to communicate to my readers. I don't mind whether they will love it or completely mad at me, the way I blog.
6.

      
Don't add too much keyword on your post
There's a time in blogging, where you can just put too much keyword, even if it reads really weird and worthless.
But Google notice it, made an algorithm update to stop it, and the rest was history. Blog post that have too much keyword in it, is being punished. The worst is that , it never again shows up in any search result.
Google's algorithm is very smart, it will easily identify if a certain blog post is stuff with specific keyword just to rank higher in page.
7.

      
Add related keywords base on your chosen keyword
Main keywords are important in getting organic traffic to any blog post, but you also have related keywords also in your content.
Related keywords are crucial in getting organic traffic, because it will also signal to Google's algorithm that your blog post would answer to a different query.
So, your blog post is providing information with different search keyword, which could help the searcher.
You can find related keywords, below of the result, before the page number of search engine's page. Just add at least 5 related keywords in your blog post.
8.

      
Try to add new information in your post
Information is main currency of internet today, so having new information on something or certain topic, you will have the edge on everybody.
If your blog post contains the latest information, which other blogger on the same niche don't have, organic traffic to your content is pretty much guaranteed.
Think about it, as a person who looks for an answer in the internet, its just a common sense to you to go for new one rather than old information.
If you don't have new information for your blog post, you must research it or improvise that information. You should explain that information in a manner, that a kid will still understand it.
9.

      
Add image on your blog post
The algorithm of any search engine, example in Google, does not actually see the image of your blog post. But, adding images or photos on your blog post, makes it a user-friendly.
Think about it, a blog post without an image looks pretty bland and it does feel old. Also, many people like you and I, would love to read a post with image, especially about graphs that simplifies certain part.
In order for your image make a signal to the algorithm, you should fill the "title text and alt text" in properties. In this case, it will be detected by the algorithm that the image is about that certain keyword you chose.
10.

  
Have patience
Probably, every blogger doesn't have this in them. You should have patience, because the reality of it, it does take some time to get that organic traffic.
New blogs definitely should wait, even if you have best blog post on that keyword, because Google will not show it in the first page, chances of getting organic traffic is low.
So, you must first, be gain the trust of any search engine such Google, by consistently providing high quality blog post.
Also, niche or topic will play a role on this, targeting that competitive keyword, needs time and patience to see those traffic in your blog post.
Remember, that you should be patient, because if you don't, you will likely to get fail before you even see the result. It does very tiring when you don't see any result you expect, which then could lead to quitting.
FINAL THOUGHTS
So, these are 10 tips to drive tons of organic traffic to your new blog post, however some of the tips might work or not. Because search engines algorithm is in constant updates. It is your duty as a blogger, to continually find new ways to make your blog post visible to people online.
Remember, that algorithm updates are just about making its users get all the information they look for and penalize those spammers.
With these tips, it does not end here, blogging is continuing to evolve. So, you should also adopt on the changes it brings or else, you will left behind.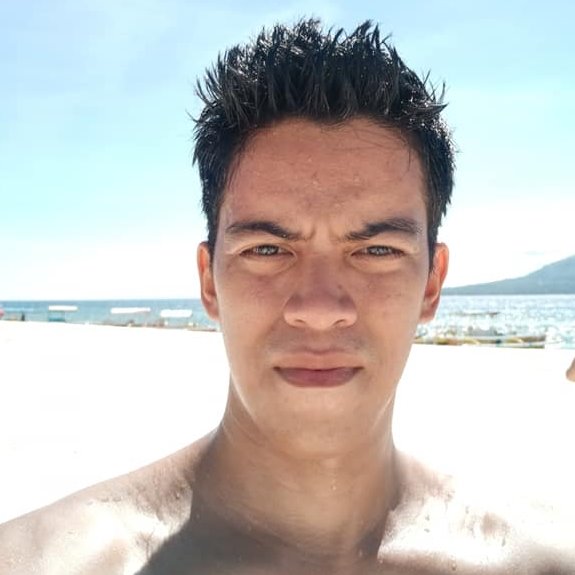 "Dreams are nothing if you don't achieved it"