How to Make Money Online In The Philippines As a Beginner in 2023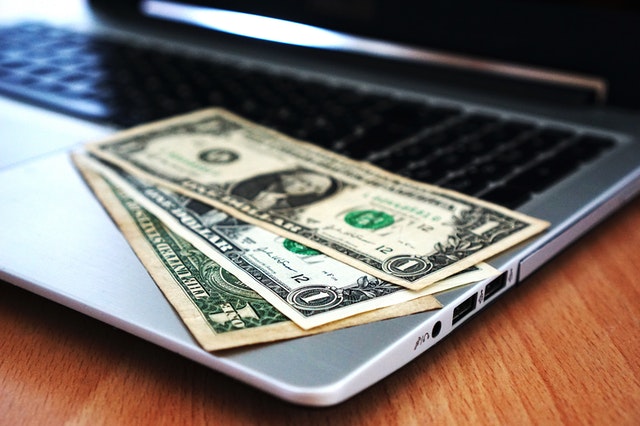 There different ways you can make money online in the Philippines even you are just a Filipino beginner, which can be discuss on this post.
Making money online seems to be a ridiculous idea, if you're not familiar to this topic. But, you can actually make money online, even if you live in the Philippines or on the different parts of the globe.
As long as you have the right idea and focus to do it, you can earn money with the power of the internet, it will a great source of your income.
The word making money online, is not just a single way or method but multiple ways to do it. You just need to do which one will be suited for your focus and skill.
Always, remember that making money online can be a passive source of income for you, but it may take a long time to actually make a living out of it.
So, here are the proven ways on how to make money online in the Philippines now..
1.

      
Create an online store
Still selling products is one best source of income you can do, whether you have a physical store or an online store you've set up.
Having an online store now, it only broads your grab of the market because people today are more internet focus, which they tend to buy products that they will see.
There are online marketplace that you can use to sell your products online, both Lazada and Shopee are the two biggest marketplace in the country.
You can sell your products as a vendor to both Lazada and Shopee, which you can higher chance getting a customer since most Filipinos buy on these online stores.
The number Filipinos visiting these online marketplace are in millions, which can be a potential buyer for your products.
Or you can set up your own online store, which needs more technicalities about web hosting and domain name.
Also, you can sell your products via social media such Facebook Marketplace and Instagram, which many people are already in that social media.
But the key to success to this, is how quick your customer could receive their order. The quicker they receive there order the more they will become a return customer to your online store.
And more importantly, how you hand certain situation which involve your product, such damage product upon arrival to them.
The better you handle it, they will definitely be your loyal customer for your online store in the long run.
Start Your Online Store here at Lazada!
2.

      
Start a blog
Blog is type of website that you can get useful information about different topics and those information's could turn into money.
With today's age, information is a commodity that everyone is willing to pay but I'm not talking about fake information here.
Real information is the key to success in blogging, so if you're blog have those, especially fresh new information. Those readers of your blog could turn into a monthly income for you, if it is done properly.
That best part of having a blog, is that once you've publish a post, it can generate money for you endlessly, unless you delete it.
There are Filipinos today, which are making six figure a month with their blog only, since there are multiple ways you can monetize your blog.
But, making a living out of your blog takes months or even years, since competition is always there and continues to grow.
Also, if you're thinking right now that you can get rich quickly if you create a blog right now, then you're very wrong.
It needs more than just creating it, you will more hard word, careful strategy and consistency.
READ HERE: How To Create Successful Blog In The Philippines
3.

      
Create a YouTube channel
Youtube is the second largest search engine to the world now behind only to Google. And many Filipinos also are reaping the success of their Youtube channel.
You can just create YouTube channel with just few minutes, and begin your journey to YouTube success.
Of course to make money on YouTube, you need to upload videos on a certain topics, which your views will be converted to money.
But hold on, you probably have already known some Filipino YouTube star or vlogger, which is your inspiration to create a channel.
You can immediately monetize your YouTube video even if you don't have huge number of Subscribers by promoting affiliate products, which I elaborate below.
But in terms of actually making money on YouTube, you have a long journey of it, you will just need to be consistent and focus on the video you upload, always think about your audience.
Even though, there could be hundred thousands of Filipino Youtuber today, your channel have still a place in YouTube, as long as you provide value to your audience.
4.

      
Promote affiliate products
Affiliate products are products that you promote online such social media, YouTube and your own blog, which could earn you commission if someone buys it.
In terms of making money in promoting affiliate products, you could earn from few dollars up to thousands of dollars depending on the product.
Also, you will not the one to worry on the shipping process of the product, the seller will. Once the customer buys the product you promote via the link, then your commission will appear in your account.
The affiliate market will provide you a unique link which you will use in promoting the product, in that way they can track the promoter if someone buys a product they sell.
However, it sounds very easy to do but it is not, if you don't have followers, readers or audience, the chance of making money on this method is slim to none.
Why?, because people does always trust a random people, especially he or she will offer some product.
They key to this, is to build first trust from your followers, readers and audience, then offer a product that will help their life in a good way.
Lazada Affiliate Program Here. 
5.

      
Do online surveys
Online surveys are also one of the best way to make money online, but unlike others, it is high incidence of fraud. Many websites who offers online surveys does not pay actually.
The advantage of doing online surveys, is that you can earn money as soon you finish that survey they offer after you created an account.
However, other online survey sites does not pay their participants with money directly but rather points which can be converted to real cash or coupons to be used for buying online.
So, if you're planning to do this online surveys, please do a thorough research, because they might just get your personal data and sell it to data companies for a use or marketing.
6.

      
Do a freelancing
Freelancing is also another popular way to make money online in the Philippines, because many companies or people loves to designate some work, which they could save more than a hired employee.
If you have some skill on writing and also familiar on many computer programs, chances of getting hired as a freelance is high.
With the internet continue to evolve every day, freelancing is projected to become a huge part of workforce in the world in the future.
Many freelancer earn as much as thousands of dollars every month by doing some simple work for someone across the globe.
But, getting hired as a freelancer takes some time because you need to build a portfolio or a background about the work you've done.
Think more of it, as applying for a regular job, which an applicant who have more work experience have a higher chance to get hired.
7.

      
Create an online course
Online courses is also another way you can make money online, since many people still want to learn something new or learn new skill.
And online course could give them that minus the cost that a formal school will provide. And they can learn it at their own time, no early morning wake up needed like many formal schools needed.
But never create an online course unless you are a master on something or master of certain skill, because you will experience difficulty in creating that course.
Once you created an online course, you can then promote it to your blog readers, your social media followers or your YouTube Subscribers.
Online course is a passive income where you can generate it monthly, as long as someone will continue to buys it.
You can earn from it, unlimited income which could become a full time income for you.
8.

      
Create an app and games
One of the best way to make money online now is by creating apps and games for Android and IOS platform, since these two are largest operating systems in smartphones today.
Of course to create a smartphone app and games you need some background about computer language such Java and Xcode. Or you can just hire someone to create it for you, then sells it to those platform.
Remember that creating an app and games needs a lot of your time, depending on the complexity of it.
Once you can complete it, you can publish your created app and games to Google Playstore and Apple App Store.
You can make money on it, by putting some ads to it or some in game consumables for games.
As long is your app and created game is there, you can continually earn money online.
My thoughts…
Whether to choose multiple methods to make money online or just single way, still you need to learn on it and master the necessary skill to succeed on it. There's no shortcut on this, remember that focus and hard work still pays off in the end.
All the method in the list are the proven method that you can make money online, even if youre in the Philippines. And also, be cautious on many websites that offers huge money, because it may just they want your data and sell it other companies.
Remember that fraud is everywhere nowadays, especially involving your personal data to be put on their websites.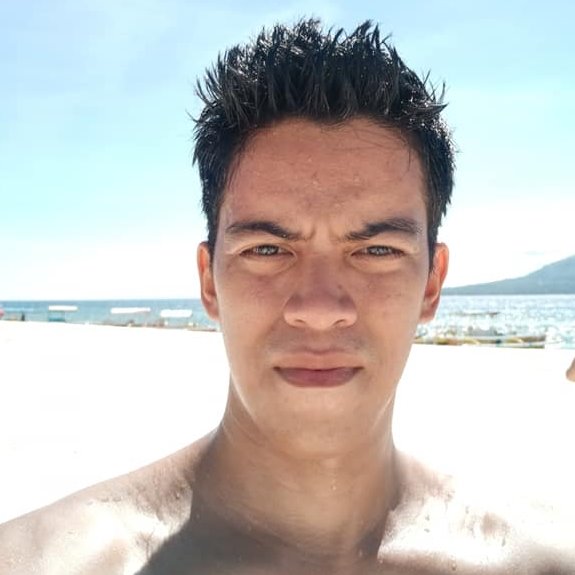 "Dreams are nothing if you don't achieved it"