How much can a Filipino blogger earn every month thru Blogging in 2023
A Filipino blogger can earn as much hundreds of thousands every month thru his/her blog with this simple tips…
Blogging is one of the most lucrative way to make a living both passively and actively. But, the term is not yet widely accepted as a source of income by many Filipinos. As to, many Filipinos are more on traditional way to earn money, such as jobs and businesses.
On the other hand, a respected blog could easily make up to six figure in just a month, on a passive way. With today's age, where more people are to be found on internet, information is the new commodities that companies just willing to pay. Even, in the Philippines, many local companies are putting ads thru a blog.
A blog is one of the provider of that information that a person is looking to answer her/his inquiry. And those companies who sells products will do anything just to position there products just to get the attention of that individual. Eventually, buy their products, later on.
To answer on that question, how much can a Filipino blogger can make a month thru a blog, is always depends on the different factors. Yes, there are several factors that contributes on how much he/she can earn monthly on blogging.
CREATE YOUR BLOG WITHIN MINUTES USING THIS!
The factors affecting the earnings of blog are the following…
The niche of the blog
So, if you're a Filipino that want to make money using a blog, choosing a niche will be one of the most important key. There are niche that have higher pay, especially on the Ads, while there are niche that pays lower than other.
But, be careful on choosing the niche, because if you choose a niche that pays more but you don't have the passion and expertise on it, then it's a disaster waiting to happen for you and to your blog.
Choosing a niche that you have passion and expertise on it, could easily make your blogging career far more convenient and bearable, because burn out in blogging is real thing.
You might have the passion today to write a content, but in the next few month you might lost your passion, where interest in publishing good content will slowly diminish. Then the worst part is that your blog will suddenly die.
Be sure that choosing a niche, you must narrow it down but not too much specific that the search query is very little.
There are local blogs in the country, that are making six figure monthly, especially the Tech, Travel and Lifestyle niche. These blogs have published a huge number of high quality content that traffic every month is every huge.
These local blogs, have also establish their authority on their chosen niche, which it plays an important role in generating organic traffic monthly.
Those organic pageviews they generate are being monetise on different ways, where it resulted into six figure income monthly.
The number monthly pageviews
In blogging, a pageviews or traffic is the most Important factor to make money, because without it will be impossible to generate monthly income.
The higher a page views of your blog, theres a huge chance that you could also be making money. Just picture this, the more people see your post, which then navigate to your blog, then a higher chance of buying your products, if you're selling.
Page views or traffic can be increase by having just a quality content or post that can answer a certain query.
If your blog have Google Adsense, then the more monthly pageviews or traffic it generate, you likely to have earn more monthly.
Google and other ad network provider, they will be paying your blog 1,000 impressions and per ad click. The more pageviews your post have with the ads on it, it will definitely generate a monthly income for you.
To increase your monthly traffic or pageviews, either you pay for an ad or doing an SEO. This two method are proven that can increase your pageviews every month.
Paying ad an ad network for your blog would be the easiest and fastest way to generate and increase your traffic or pageviews monthly.
On the other hand, doing an SEO is the best way to generate traffic to a blog and has a long term effect. But, it takes time to see the actual traffic to a blog. SEO is just a term where you're making a blog to be trusted by search engine.
If your blog is not trusted by search engine about information, any of your post will not appear on any search query as a possible answer.
This applies only on Ads.
This part is a follow up to number two factor, the source of pageviews means that where your pageviews comes from or what country does an individual who see your ad comes from.
Google and other ad network provider had categorize on how much they would pay a thousand impression, which country it comes from.
Your blog would earn more if the pageviews comes from first world countries rather than third world countries.
Those ad network have those criteria if that user, really came on that country, so that they can set the amount to be paid.
The number of monetization streams
To generate more money, your blog should be monetise on different forms, such Ads, affiliate marketing, selling your own products, and more. With thousands of pageviews every month, your blog would easily be making thousands.
There are blogs that are making up to six figure monthly, even without those annoying ads poping out.
As you know, generating huge money in blogging is in your own hand, since there different ways to monetise a blog.
The best ways to monetize a blog
Ads
Affiliate Marketing
Selling own products both physical and digital
Sponsored posts
Subscriptions
Final Thoughts
The estimated earning of a Filipino blogger could be around Php 30,000 up to 150,000 a monthly. But it could be a higher or lower, depends only on the following factors above.
So, all in all, having a blog in the Philippines could be a lucrative way to make a living, but always remember there are still challenges that you could face, in order to achieve those numbers.
So, if you're planning to start a blog now, just start immediately and publish a number of post and monetize them immediately. Then just repeat those steps; until you achieve success in blogging by earnings or number of readers.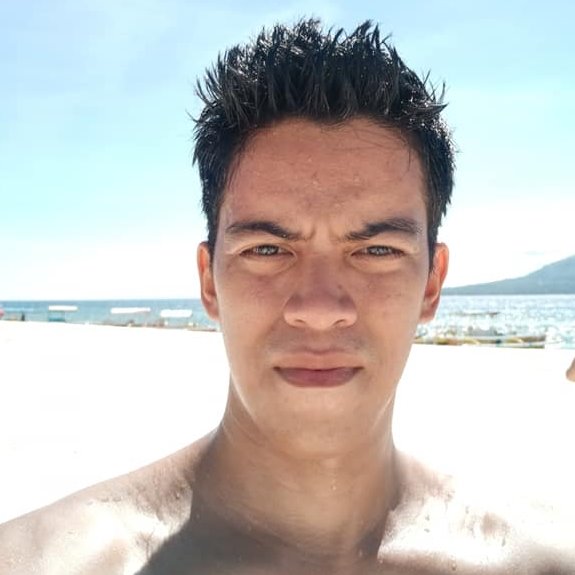 Only the tomorrow I can see now.