How to start a successful blog in the Philippines in 2023
A simple guide in starting your own blog here in the Philippines…
Blogging is one of those hobby that you can start now and turn it into a successful business in the future, if you have the right information and mindset.
Search engines like Google, Bing, and Yahoo loves a blog, because they have a right information for a certain query that their user is looking for.
Everyone could start a blog, but not everyone could make it a successful one.
Blogging had come from a long way in the early 2000s, where it is more of a diary of your life that is being updated everyday.
Today, a blog is one best source of information that can be easily access with a computer or a smartphone.
And for Filipinos like yourself, that loves to write and share some information on a certain topic, then starting a blog could be right thing for you and eventually make a living from it.
If you're planning to start a blog here in the Philippines, then this post will be your guide in creating one but making it successful will always depends on you.
So Let's Begin…
– Do Some Research First –
Since, you will be starting a blog, a topic or niche probably is one of the main important aspect between a success and failure. Of course, you will be blogging about information that you want to share to everyone.
If you have a passion on something, maybe that could be the topic for your blog. With that, you will never experience any difficulties, especially when you publish a content or blogpost to your blog, since you have already idea or information about it.
Choosing a topic or a niche for a blog, could be a challenge to you, since there are millions of blogs in the internet right now, that cover almost all the topics you can think off.
But don't worry because even though all possible topics is covered, there are still topics that are not thoroughly blog.
The key in choosing a topic or niche for a blog, is by NARROWING it or MORE SPECIFIC but not too specific. By having a specific topic, the search engine will like to make your blogpost show in a Search Engine result.
Specific topics tend to rank on a certain specific query from a user. So, a search engine like Google, will show up those blogposts that answers those specific queries.
Ranking your blogpost on your chosen topic, could help your blog become successful and eventually turn into some money.
Competition will be also a key factor if you want your blog to be successful, you should identify who are the other blogs that provides with same topic as your blog.
Especially if this following blogs, have already establish their authority in that particular topic or niche you've chose.
You should understand why this particular blog on same topic, is successful and possibly be making money at the same time, what are they doing and how are they doing it.
Those are the some of the questions you will be asking to yourself and you need to find the answer at the same time.
Competition should not be taken as a treat to your blog, but instead it should be taken as a partner for your success. Because, with competition you will be force to do more with your blog not just be contented with.
As information continues to evolve more, your upcoming blog should be prepared to be evolve with upcoming trend in digital information also.
Audience or readers is the most important factor in starting a blog whether in Philippines or other parts of the world.
You should first identify who are your possible readers, what topic they will likely to read and can you turn them into a consumer or customer, for future monetization of your blog.
Those are some of the question you should ask to yourself because, if you can answer that question, becoming a successful Filipino blogger in Philippines, may take less time.
By knowing your target readers, you will less likely to have challenges in writing a blog post for them.
Not knowing who are your readers will result in difficulty on what type of information that can be put in a blogpost of your blog.
– Create Your Blog –
Since, you've already have researched your topic, your blogs possible competition and your blogs readers. The next you should think about a domain name.
Domain Name will be the address to your blog, and this is the one that is being type in the search bar of browser, like Google Chrome and Microsoft Edge.
Without a domain name, your blog will be assign with a IP address like 111.111.1.111, imagine that as address on your blog, it will be difficult to remember and very amateur to look at.
Before securing a domain name, you should think first, it should be related to your chosen blog topic or Your Name will be nice also as a domain name.
The domain name suffix should be on dot com (.com), or dot ph (.ph) or dot com dot ph (.com.ph), but the cost in securing this suffix will differ from each other.
To secure a domain name, you should go to domain name provider like Namecheap, they are offering a domain name for 500.00php ($10) per year. which is cheap compared to other domain name provider.
Or you will just get FREE domain name when you secure a Hosting Plan for your blog.
But if you opted for the FREE domain name from the hosting plan, it will cost you more when its time to renew your domain name.
Get your domain at $.98/ 2 years!!!..
Domain Name sample:
Yourname.com yourtopic.com
Yourname.ph yourtopic.ph
Yourname.com.ph yourtopic.com.ph
Your hosting or hosting plan, is like the house where the necessary data is being stored, so that your blog will function properly.
There are many hosting plan provider today, that you can choose, some are expensive and some also pretty cheap.
But the key choosing a hosting provider for your blog, is there overall performance, whether they will provide the best experience your blog reader would have visiting your blog.
These overall performances may include, how many visitors it could handle every month, how fast they can load your blog from the moment someone clicks it. Because, different hosting provider does not establish equally.
For me, I do recommend hostinger.ph as your hosting provider for your blog, since it GOOD and CHEAP at same time.
For more than a year now as there hosting provider for this blog, I never experience any problem at all, the loading time is pretty quick and no downtime.
Their cheapest plan now is at 49.00php/month with FREE Domain Name included for a year.
GET YOUR 49php/month HOSTING PLAN with FREE DOMAIN NAME here!..
So, you've secured the domain name and hosting for your blog, but it will not appear as blog at all, but it will appear as an empty space in the web.
To make it look a blog, you to need code it, then connect it to your domain name and hosting.
Since, you don't have any idea how to code, then WordPress will come in.
This will make your blog looks like a blog, WordPress is a blogging platform, that can be installed within just few minutes.
CHECKOUT THIS! BEST WEBSITE BUILDER IN WEB TODAY.
WordPress will be the control center of your blog, everything you are to do with your blog can be done inside.
These includes publishing blog post, installing important plugins and overall designing of blog itself.
So you've already installed the WordPress, then you just need LOG IN your WordPress account, so that you can access the control panel of your blog.
Even though you've installed WordPress, your blog will still look a blank with nothing on it, but to make it look a blog, you just need to install a theme.
Your chosen blog theme, will provide your blog a look of a professional website, that can provide a branding that can create its own name in blogging.
There are many blog themes available in the web right now, some are FREE and some are PAID.
In choosing your theme, just to make sure it looks professional, looks clean and does not affect the performance of your blog itself.
Your blog theme will also reflect your personality, your readers would definitely see it, when they visit your blog.
Installing a theme will just take a couple of minutes of your time.
So, you've install WordPress and Theme on your blog, it will surely look more of a blog now, but still empty.
You need to put some important pages to your blog, like the ABOUT US page, CONTACT page, DISCLAIMER page and TERMS and CONDITION page.
These following pages, are very important because it will make your blog become professional not some just random website.
It may not provide a help in ranking your blog in the search engine but it will provide a vibe that your blog a legitimacy that a information found, is worth reading.
Those pages can be created by yourself or you can just look for a page generator in internet, where you will just need to fill up some areas.
Publishing a Blog Post
Publish your first blogpost
So, you've completed setting up your blog, but still it lacks the most important part of blog, the blog post.
Your blog post will be the key to your success in blogging, because you will be sharing a information to the world.
The information you will be sharing in your blog, should be provide a relevant answer to the query of people, and eventually use it in their life.
Your first blog post might not immediately rank in the Search engine, but it will in the future. If you have written it thoroughly with lots of useful and new information with it.
Your blog post should be related to your chosen topic or niche; you should not jump to other topic along the way in blogging.
Writing on a specific topic you've chose could establish your blog the authority on that particular topic. And that authority will make your blog make money and become successful in the future.
Monetize Your Blog
Affiliate marketing is one best way to monetize your blog, it does not need a lot of traffic or pageviews to make money.
Almost all companies that sell products have a affiliate program, where you can earn money if someone buys the product using the link they provide.
Blogging and affiliate marketing is a perfect match, since you will just to put the link of a affiliate product on your blog post, then wait for someone to click it and buy the product.
The affiliate company will do the packaging and shipping of product to your reader who bought it, through your blog.
Of course, you should find a product that is related to your topic or blog post, so that your reader will not think about your blog, just a store dress as blog.
One of the most lucrative way make money using your blog, but some of the Ad Network have difficult criteria before accepting your blog.
Google Adsense is one of the most popular ad network today, but many of the big blogs don't recommend it because of how much they are just paying a blog.
To make money blog, it will depend on the traffic or pageviews every month, in short, the more traffic your blog is, it is likely you will have big payout from Ads.
Ads pays your blog by, per 1000 impression and the Ad Click itself. Also, what country your traffic came from will also plays an important role on how much you will earn in ads.
A sponsored post is also another way that you can make money in blogging, but it may take some time before someone will pay for a sponsored post.
Many companies will sponsor a blog post if your blog topic related to their product, but of course certain condition to be made between you and the company.
A sponsored cost would be cost between 5,000php up to 20,000 php per post. It will still depend on how much traffic your blog is generating every month.
This type of monetization of your blog is just a one-time payment only, not a like to ads where it is a monthly income for you.
Another way to make money using your blog, is thru a monthly subscription. Of course, your blog in this time is huge with lots of blogpost that is worth to read.
This monthly subscription you charge from your blog, could be a recurring income for you, since your reader will pay monthly, because of the information they are getting in your blog.
But, doing a monthly subscription, should be done only, if you already multiple blog post and are also helpful to your readers.
FINAL THOUGHTS
Starting a blog here in the Philippines, may not be common form of making a living. But it starting to become a norm, since there many Filipinos using the internet to make money.
Blogging is just a another form of making money using the internet, there are still many forms available that does not need much of formal education.
I do believe that digital information from blogs, will be the future source of information, since they don't need any publisher to published that information.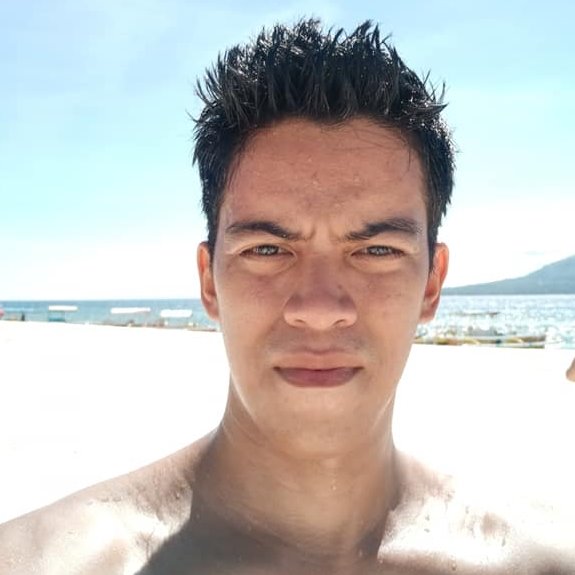 Only the tomorrow I can see now.