How to earn money in blogging in the Philippines in 2023
A simple guide on how a Filipino Blogger earn money thru blogging…
Earning money using a blog is not new anymore, especially this time, were computers and digital information reigns supreme, even here in the Philippines.
Many of the Filipinos today are earning a living using their blog, but it does not happen overnight. Some of them takes months or even years to actually earn money from it.
For me, blogging is just sharing your knowledge anybody else, where it might someone into their problems on a daily basis.
In this time, many blogs in Philippines are being trusted by the search engines like Google, Bing, Yahoo and others, for the information they put. Especially, if it answers to someone's query in the search engine.
There are only 3 ways to earn money in blogging in Philippines…
First. Own An Actual Blog
This is an obvious requirement to earn money in blogging, without a blog, of course you will never make money out of it.
So, if you already have created you own blog, then you can skip this part…
If you're not yet created your own blog, then I will provide you a guide on to create a successful blog with just little money.
Yes, to create a successful blog you need a small amount, for securing a domain and hosting for it.
Let's begin this guide…
Have a topic or niche for your blog
Topic or niche of your blog will be a crucial part in earning money. You must know that there are topics or niche that can make you more money while some will pay less.
Always remember that every possible topic or niche had been already covered by some blog or more. You will just find a less covered and less competitive topics or niche.
This less competitive topics or niche will make your blog achieve success quickly which could possibly translate earning more money.
On the other hand, if you love to write on something, that will be good choice of niche, since blogging is a long-term work to achieve success.
If you will be on the dilemma of choosing a less competitive topic or your passionate topic you want to share, for me, I will choose the topic that I'd love to write about.
Because, a time will come that you will get tired of blogging because of the topic you chose is not the one you love to write.
CHECK THIS POST: Top 9 Most Profitable Blog Topic To Choose Now
A domain name will be the address of your blog. This is also very important because the easier your domain name will be easily known or memorize.
A one-word domain name will be the best for your blog but, securing a one-word domain is very impossible nowadays.
Amazon.com – is a one-word domain name…
If you can't secure a one-word domain name, then two-word domain will be the next best domain to secure for your blog. And if the two-word domain is related to the topic of your blog, then it will greatly help in ranking at search engines.
Facebook.com – is a two-word domain name
More importantly the suffix of your blog's domain name should on dot com (.com), so that it will appear legitimate and professional.
To secure a domain name, I do recommend Namecheap, because they're offering domain name now for just $6.98 for one year. If you renew this domain name, it will just cost also $10, other tend to double the amount when renewing.
GET THIS $6.98 Domain Name Now at Namecheap
After securing your domain name for your blog, then you must secure a hosting or hosting plan. The hosting or server will be important for all the necessary data of your blog, including the blogpost, videos, photos and more.
Hosting or server is just like a house, where all necessary data is being stored, and this data will provide the information to your readers.
Your blog will not become a blog, without this server, your blog will be just on the offline stage, you will be the one who can access it.
To appear on the internet, you must have a hosting or server to run your blog, this hosting or server does not cost much, some will just cost you $0.99/month or 49php/month.
Just image it, for that amount, you can establish your blog to the internet, which will appear in search engines, which could earn you money in the future.
Just get this $0.99/month or 49php/month hosting plan here, which also includes a FREE DOMAIN NAME.
WordPress is platform that you can install so that, your blog will look an actual blog. Your domain name and hosting or server is useless if you don't install WordPress to it.
A blog is composed of thousands of codes, every part of the blog is made up codes. So, the problem is you don't know how to code, then WordPress will come in to make your life easy.
Installing the WordPress will just take 5-10 minutes of your time, with just simple pressing of button. You can install it, in the Hosting provider you choose, they have a guide about installing WordPress, which you will not have a problem at all.
Design your blog professionally
After installing WordPress, still your blog will not look much but it has the basic of the blog. Your next move is to find blog themes.
This blog themes are the design of your blog, it will also provide an impression to your readers, on what could be the personality of the owner.
There are two types of blog theme in the web right now, there are FREE Themes and PAID Themes to be exact.
FREE Themes does not cost you at all, but sometimes these themes are constantly updated, which your blog could have problem in might experience in the future.
While PAID Themes, cost you money from $5 up to $100 per theme, but these themes are will updated to be compatible with latest version of WordPress.
For me, I will choose the PAID Themes because of the advantage of constant updates, and the theme designer could easily fix any problems that occur.
Publish consistently high-quality blogpost
Your content or blogpost will be the meat of your blog, which means that the 90% of success of your blog will come from this.
A well written blogpost will have a high chance getting rank in the search engine result than a content that are being written rush. Your readers will just know it.
A high-quality blog post should have the best information it contains, starting from the introduction until to the last part of the post.
To know if your blog post is high quality, is when your readers constantly keep coming back and you will rank in the first page of search engine result for a certain query. Also, search engines favor the blog with a new information on certain topics or niche.
Publishing consistently with high quality post will be your ticket in achieving success in blogging, which will then turn into more earnings for you.
There should be NO limit on the number of blog post, your blog will publish, so that your blog will have a high chance of getting into the first page of search engine result.
Yes, you have finally created your own blog, with a high-quality blogpost on it. Then your next move to earn money in blogging is to drive tons of traffic to your blog.
Second. Having A Tons of Traffic to Your Blog
Since you have created your own blog now, then your next move to do is to drive tons of traffic or pageviews or visit to your blog. This so-called traffic will be your main factor in earning huge amount of money in blogging.
Driving traffic to your blog, may take some time to achieve, because the search engines will not yet rank your blog to any of the search results.
There a number of ways you can do, in order for your blog drive traffic quickly than others, but you must put effort in doing it.
For me, there will be just two ways to drive tons of organic traffic to your blog…
An Information-rich blog post
As I already mentioned above, your blog post should contain an information that answers a problem to your readers. With this information-rich post, that particular blog post will have a high chance of getting rank in the first page of search result.
Gone are the days, where you will just need to stuff your blog post with your targeted keyword, then rank higher. This method annoys many of user of search engines because it does provide information for their query.
Also, new information will play an important role in getting tons of traffic to your blog, because majority of the information are just being used all the time by other blogs.
A well-optimized blog for search engine
The search engines like Google, Bing and Yahoo are just a library, where billions of information, including those blogs are being in an organized way.
These search engines have an algorithm that organized those information's, so that when you need to find an information about something, they can present it quickly.
For your blog, to be part of this library of information, you should do something that the search engine algorithm could identify your blog have the valuable information.
Search Engine Optimization or SEO, will then come in play, you will do some type of action to your own blog in order for those algorithm ton include your blog in that library of information.
With this Search Engine Optimization or SEO, the search engine itself will do all the work in driving a ton of organic traffic to your blog.
Check This Post: 6 Easy To Do and Effective SEO Tips For New Bloggers
LASTLY. Many Ways of Monetization
Your blog itself will not earn money at all, if you don't do something to convert those traffics in to money. So, if you want to earn more money using your blog, you will just to have tons of traffic with many different streams of monetization.
Here are some of the ways to monetize your blog to earn more money…
Ads
Affiliate Products
Sponsored Post
Selling Your Own Products
Subscription
With these different ways of monetization to your blog, you could be earning between 10,000 php up to 25,000 php, within just few months of blogging.
CHECK THIS POST: Top 6 Proven Ways To Make Money in Blogging Now
FINAL THOUGHTS
To earn money in blogging here in the Philippines, you will just need do those things above in a consistent basis, especially about publishing blog post. Information from your blog will a deciding factor if you can earn money or not.
Also, always remember that blogging here in the Philippines will die soon, as it will be a major source of information those search engines.
Just keep publishing blog post consistently, those earnings above could more in the future.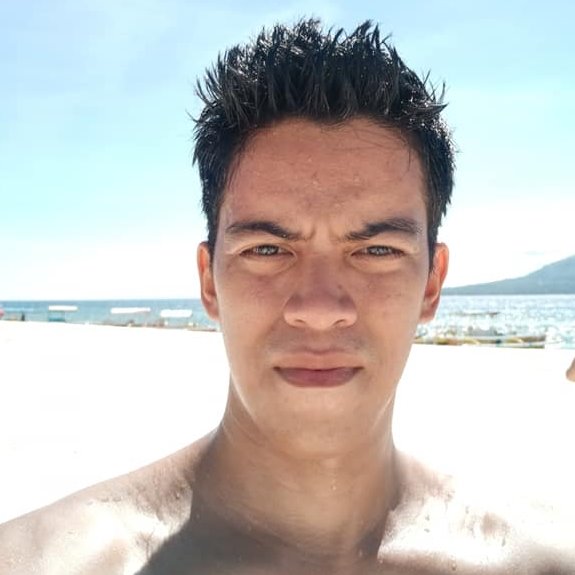 Only the tomorrow I can see now.