How to trade stocks in the Philippines as beginner in 2023
An easy guide on how to trade stocks in the Philippines today even if your a beginner on this…
Stock trading is one of the ways, that you can make money within the stock market. This process is very complicated to do, because it involves more of stock analysis, whether that particular stock will be more valuable tomorrow or in the next week, than today.
Since, your goal on trading stocks is just to make quick money out something you are holding.
Trading stocks or trading equities is a buy and sell action, that involves two traders or parties, in order for this to proceed. Their will be no trading if no one will buy your "for sale" stock or equities.
Also, this process of trading stocks or shares or equities is a risky type of making money in the stock market, where it involves more on price predictions, which is impossible to do.
Here are the steps on how to trade stocks in the Philippines as a beginner…
So, let's begin…
First. You must have a Stock Broker
A stock broker is the middle man between two parties. So, for you to trade those stocks of yours, you must have a stock broker. This stock broker will facilitate all the transactions that you're going to do in the stock market.
Your chosen stock broker will charge you in every transaction you do, such includes buying of stocks or selling them to others.
Different stock brokers in the Philippines have a different minimum deposit to start you journey in the stock market.
Sample Stock Brokers of the Philippines:
COL Financial
AB Capital
UNICAPITAL SECURITIES, INC.
ABACUS Securities (MyTrade)
PHILSTOCKS FINANCIAL INC.
BPI SECURITIES CORPORATION
UCPB SECURITIES, INC.
F. YAP SECURITIES, INC. (2TradeAsia)
BDO SECURITIES
By the way, my stock broker is COL Financial, since you can register to them online and they have just a P1,000.00 minimum capital. Since, it just takes 3 days for my account to approved by them.
CHECK THIS! How To Invest In Stock Market of Philippines Now
Second. Deposit Your Capital
Once your application in the stock broker, you can now begin to deposit your capital for trading stocks. Always remember that different stock broker has different initial amount for investment, some is about P1,000.00 while others are in P5,000.00, also some don't require initial capital.
These different stock brokers have different method on how you can deposit your initial investment. But most of them, are using the bank, while others are in online payment system.
Also, some of the stock brokers have a one day of processing your deposit, if you're using a bank or online payment system. But if will directly deposit in their office, it will just appear your capital in your account.
By the way, in depositing in my COL Financial account, I'm just using the GCASH payment system, since you don't need to go outside your home, you will just need to wait for a one-day processing of it.
Third. Buy the Chosen Stocks
In chosen a stock, you must conduct some research on it, since you are after in a short-term profit, then stock chars and price will be your friend on this. Some stocks are needed to on long-term investment while other are really for trading.
In buying stocks, every public traded company listed in the Philippine Stock Exchange have its own code or Stock Code. This code is the one you will be using your stock broker account.
And to buy a stock, every company have a "BOARD LOT" where this is minimum number of shares you can buy. These "BOARD LOT" are usually in 10s. 100's and 1000s .
The price of the stock will constantly continue to fluctuates or move, every second from the time the Philippine Stock Exchange opens at 9:30am until closing at 3:00pm.
Once your buying transaction is executed, the stock broker will then charge will a percentage on the total of the transaction.
Sample stock Code:
Banco De Oro (BDO)
SM Prime Holdings (SMPH)
Jollibee Food Corporation (JFC)
San Miguel Corporation (SMC)
SM Investment Corporation (SM)
Fourth. Sell Your Stocks
This fourth step is to be done, when you are already making profit from your capital. Once, your stock has become more valuable from the time you bought it, then that's the time to trade it or sell.
But, if the price of your stock is lower now than the time you bought it, then you must hold it until you will able to make profit from it.
There's no point of trading stocks when you will lose a portion of your initial capital. A strategy on trading stocks must be develop in order for you to continue making money.
CHECK THIS! How To Make Money In Cryptocurrency in Philippines Now
Fifth. Repeat step three and Four
Since, you are making money on this trading of stocks now, you can consistently do those steps three and four, but of course, you must integrate new strategy to amplify those profit.
This trading of stocks, need a lot of careful analysis of charts and stock price, because the stock market is place where you make more money or a place where you can lose your investment capital.
FINAL THOUGHTS
I WILL NEVER RECOMMEND THIS! Because stock trading is just more than a buy and sell transaction, there are several factors that will play in the stock market, which will affect the price movement.
It is impossible to predict the movement of the stock market, some months you can see that stock prices will continues to go up while some time it continues to plummet, that can ruin someone's life.
It is better to invest on stock, because a long-term investment is rarely loses your capital money, most of the time you will make money.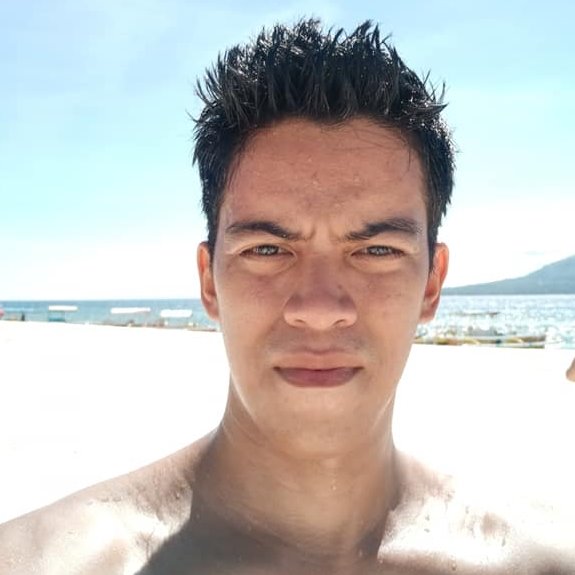 Only the tomorrow I can see now.