Is iPhone 12 Pro Max still worth to buy in Philippines 2023
The iPhone 12 line was unveiled back in October 2020, via livestream, because it was the height of Covid-19 pandemic. The iPhone 12 line includes four different smartphones, the iPhone 12, iPhone 12 mini, iPhone 12 Pro and iPhone 12 Pro Max. As to the customary, the Apple CEO, Tim Cook unveiled their latest generation iPhone on that time.
But that's more than 2 years ago, and so many powerful smartphones had been released since that time, which includes two iPhone generations, iPhone 13 generation and iPhone 14 generation respectively. Also, on their rival, the Android side, which includes from Samsung Galaxy Series, Huawei Mate Series, Xiaomi and Oppo.
This year 2023 if you're are looking for a smartphone, with a premium mid-range price that is powerful and does pack with features, that will put those Androids in to shame. Then iPhone 12 Pro Max should be included in your list to choose on, here's why?
Performance
iPhone 12 Pro Max maybe over 2 years old now, but the A14 Bionic chipset, still have that power that will provide smoothness and the feel of being premium phone that those Android counter-part lacks.
I do use my iPhone 12 Pro Max; the performance could rival with likes of the latest iPhone generation. You will never experience lags on this phone, heavy task like video editing and heavy gaming are handled with ease.
If you're a gamer, then iPhone 12 Pro Max will not disappoint you, it does have the power to provide your gaming experience enjoyable and immersive, this is based on my experience playing Mobile Legends, Call of Duty: Mobile and Genshin Impact.
Top social media apps such Facebook, Twitter, Instagram and Tiktok, run smoothly without any problems of sudden crash or lag at all.
VP(Veneric Post) Points : 9/10
Camera
The camera of iPhone 12 Pro Max is a 12-mp front-facing camera and a triple camera setup in the back. This camera set up provides a great photo, which could compare on those latest mid-range smartphones and to the latest iPhone generation. However, if you're a camera guy, you will see a small difference when comparing the photo of iPhone 12 Pro Max to its latest counterpart such iPhone 14 Pro Max, Samsung Galaxy S23 Ultra and others.
For me, this small difference in result can be eliminated by using some photo editing apps from iOS App Store. Then the result will have barely any differences when being compare after using the editing app.
So, if you love taking pictures everytime and every day, then I do recommend iPhone 12 Pro Max for you, because of the quality of image is still on par with latest flagship smartphones today.
VP(Veneric Post) Points : 8.5/10
Battery
The iPhone 12 Pro Max have a battery of 3687 mAh (non-removable), which means it does have enough power to last for an entire day when being used. On the Android side, battery on different models is on the 5000 mAh mark, which means the iPhone 12 Pro Max battery is small when compared.
On the other hand, you're just a normal person that uses only the phone when doing some social media and some mobile games, then iPhone 12 Pro Max is more than enough to last for a day.
iPhone 12 Pro Max when using a mobile data as internet source, you will just have 5 to 6 hours of usage time, while using on WIFI you will have 7 to 9 hours of usage. These numbers were based on my experience and test I've done using iPhone 12 Pro Max.
VP(Veneric Post) Points : 7.5/10
Design
The iphone 12 Pro Max design was a revival from older iPhone 4 up to iPhone 5s generation, where the screen is flat, then is flat edges and a flat back with protruded camera panel.
The good thing of the design of iPhone 12 Pro Max is that the body is made with aluminum then covered with glass at the back, while in the front is a corning-made glass, that looks premium and expensive.
On the other hand, with this design the smartphone tends to easily slide and it is a fingerprint magnet.
VP(Veneric Post) Points: 7.5/10
To answer the question, Is iPhone 12 Pro Max is worth to buy in 2023? The answer is YES, I do recommend this phone because you have a smartphone that are powerful and have a premium look that many iPhones provides. It has the features that are found in the latest iPhone generation and competes with the latest Android flagships.
iPhone 12 Pro Max is a great daily phone, because it perform both simple and heavy task at ease. And it is still receiving the latest updates of iOS.
In terms of the price, iPhone 12 Pro Max is on the premium mid-range up to flagship territory. That's the only downside of iPhone 12 Pro Max, because you can buy the iPhone 13 or iPhone 14 with that cost.
Overall VP( Veneric Post) Points for iPhone 12 Pro Max : 8/10
Price!
As of this posting
iPhone 12 Pro Max ——– 51,970 Php (SHOPEE )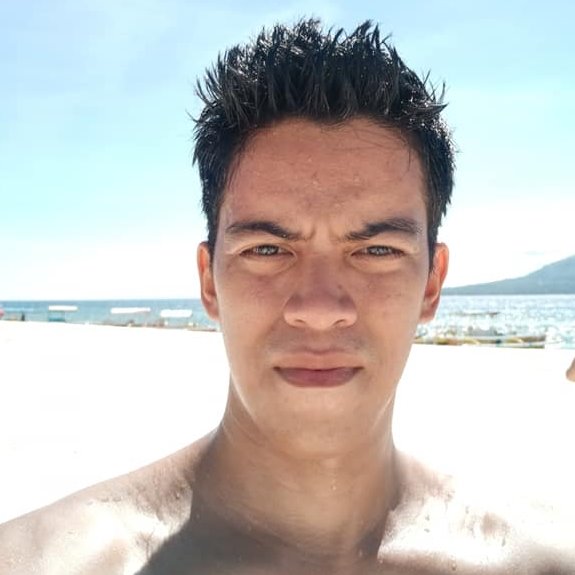 Only the tomorrow I can see now.