Is Samsung Galaxy S21 Still Worth Buying in Philippines in 2023?
The Samsung Galaxy S21 made its debut in early 2021, boasting a range of cutting-edge features and powerful performance. Samsung Galaxy S21 is a flagship smartphone that competes with the likes of iPhone 13 series, the Huawei P50, Oneplus 9 phone, and many more. During the released, Samsung Galaxy S21 consider to be one of the best-designed and good-looking smartphones.
As 2023 rolls in, potential smartphone buyers may be wondering if the Galaxy S21 is still a worthy investment. I do believe that Samsung Galaxy S21 still have the capabilities that can compete with latest smartphones being released this year.
In this blog post, we'll analyze the key aspects of the Galaxy S21 and determine whether it's worth buying in Philippines in 2023.
Design and Display
The Galaxy S21 sports a sleek and modern design with an edge-to-edge Dynamic AMOLED 2X display. Which means that the display still one of the best, even for this year can put some of the midrange smartphones to shame.
The 6.2-inch screen offers a vibrant and immersive viewing experience, perfect for multimedia consumption and gaming. Although newer smartphones may have arrived on the market with advancements in design, the Galaxy S21 still holds its own with its premium aesthetics and stunning display.
VP(Veneric Post) Points : 8/10
Performance
Equipped with the Qualcomm Snapdragon 888 (or Exynos 2100, depending on the region), the Galaxy S21 delivers impressive performance. Its powerful chipset, coupled with ample RAM, ensures smooth multitasking and effortless handling of demanding applications.
Even in 2023, the Galaxy S21's performance capabilities are likely to meet the requirements of most users, whether they are gaming enthusiasts or productivity-oriented individuals.
Samsung Galaxy S21 handles games such as Mobile Legend, Call of Duty:Mobile and other known mobile games with ease and no stutter at all. With those powerful chipset, this smartphone could compete with the latest generation of Samsung Galaxy smartphones.
VP(Veneric Post) Points: 8/10
Camera Quality
The Galaxy S21 features a versatile triple-camera setup, including a 12MP primary sensor, a 12MP ultra-wide lens, and a 64MP telephoto lens. The camera system produces stunning photos and videos with excellent dynamic range and sharpness.
Samsung's expertise in image processing and software optimization further enhances the overall photography experience. While newer smartphones may offer incremental improvements in camera technology, the Galaxy S21's camera setup is still highly capable and can produce impressive results in 2023.
VP(Veneric Post) Points: 8/10
Software and Updates
Samsung has been proactive in providing software updates and security patches to its devices, including the Galaxy S21. With its One UI user interface layered on top of Android, Samsung delivers a feature-rich and intuitive user experience.
Furthermore, Samsung typically provides software updates for at least three years, ensuring that the Galaxy S21 remains relevant and up-to-date with the latest features and security enhancements.
VP(Veneric Post) Points: 6/10
Battery Life and Charging
The Galaxy S21 comes with a 4,000mAh battery, which is generally sufficient for a full day of moderate to heavy usage. Samsung's power optimization features and adaptive display technology help extend battery life.
Additionally, the Galaxy S21 supports fast charging, both wired and wireless, allowing for quick top-ups when needed. While battery life is always a concern for smartphone users, the Galaxy S21's capabilities should meet the needs of most users in 2023.
VP(Veneric Post) Points: 8/10
Connectivity and Features
The Galaxy S21 supports 5G connectivity, ensuring fast download and upload speeds, provided you have access to a 5G network.
It also offers NFC for contactless payments, an IP68 rating for water and dust resistance, and an ultrasonic fingerprint sensor for enhanced security. These features contribute to the overall appeal and functionality of the Galaxy S21 in 2023.
VP(Veneric Post) Points: 7/10
Price and Value
One crucial factor to consider when evaluating the worth of a smartphone is its price. In 2023, the Galaxy S21 is likely to have undergone price reductions since its initial release, making it a more affordable option compared to the latest flagship models.
By considering its design, performance, camera capabilities, software support, and features, the Galaxy S21 offers good value for money, particularly for those seeking a high-quality smartphone without breaking the bank.
Price at Lazada
Samsung Galaxy S21 – ₱19,999.00
Price at Shopee
Samsung Galaxy S21 – ₱ 19,995.00 (Cash on Delivery)
VP(Veneric Post) Points: 8/10
Final Thoughts
To answer that question on Samsung Galaxy S21 still worth to buy in 2023, the answer is YES. Samsung Galaxy S21 still remains a worthy contender for smartphone buyers. Its stylish design, impressive display, powerful performance, and capable camera system make it a compelling choice.
With regular software updates and a host of desirable features, the Galaxy S21 is expected to provide a satisfying user experience for several years to come.
While newer models may offer incremental improvements, the Galaxy S21 offers great value for its price point, making it a smart choice for those looking for a flagship smartphone in 2023.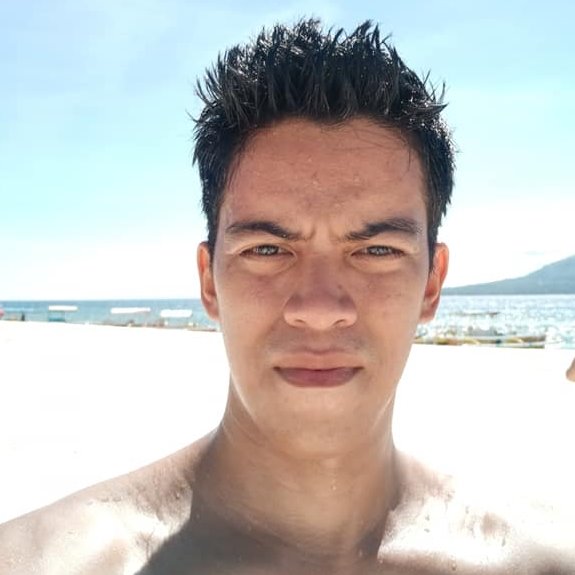 Only the tomorrow I can see now.