Is Xiaomi Mi 11 Ultra Worth to Buy in 2023?
The Xiaomi Mi 11 Ultra was a flagship smartphone released back in April 2, 2021. That showcases Xiaomi's commitment to innovation and pushing boundaries in the smartphone industry. Packed with cutting-edge features, a powerful camera system, and top-of-the-line specifications, it is a device that leaves a lasting impression.
We will take a look back on the specs and features that Xiaomi Mi 11 Ultra have and we will delve into the various aspects of this smartphone to understand its strengths and weaknesses. How this smartphone compete with flagships of 2023.
Design and Display
The Xiaomi Mi 11 Ultra boasts a premium design that exudes elegance and sophistication. Its sturdy glass back, aluminum frame, and ceramic accents give it a luxurious feel.
The device features a large 6.81-inch Quad HD+ AMOLED display with a resolution of 3200 x 1440 pixels. The display is vibrant, sharp, and produces stunning colors, thanks to its high pixel density and HDR10+ support.
Additionally, the display offers a buttery-smooth 120Hz refresh rate, which enhances the overall user experience, especially during gaming and scrolling.
Performance
Under the hood, the Mi 11 Ultra is powered by the Qualcomm Snapdragon 888 chipset, which is currently one of the most powerful processors available for smartphones.
Paired with up to 12GB of RAM, this device delivers exceptional performance, handling intensive tasks, and demanding applications with ease.
Whether it's multitasking, gaming, or running resource-heavy apps, the Mi 11 Ultra performs flawlessly and provides a snappy and lag-free experience.
Camera
 The highlight of the Xiaomi Mi 11 Ultra is its camera system. It features a triple-camera setup co-developed with renowned camera manufacturer, Sony.
The main camera boasts a massive 50-megapixel sensor, which captures stunningly detailed photos with excellent dynamic range and low-light performance.
The device also includes a 48-megapixel ultra-wide-angle lens and a 48-megapixel periscope telephoto lens, offering versatility and the ability to capture a wide range of subjects.
The camera system supports 8K video recording and various other features like optical image stabilization, laser autofocus, and an LED flash.
The results are truly impressive, with sharp and vibrant images, rich in detail and color accuracy. The Mi 11 Ultra is undoubtedly a great option for photography enthusiasts who want to capture professional-grade photos and videos with their smartphones.
Battery and Charging
The Mi 11 Ultra is equipped with a robust 5,000mAh battery that provides excellent battery life. It easily lasts throughout the day, even with heavy usage.
Moreover, the device supports 67W wired fast charging, which can charge the battery from 0% to 100% in just around 36 minutes, making it one of the fastest charging smartphones available.
Additionally, it supports 67W wireless charging and 10W reverse wireless charging, allowing users to charge other devices wirelessly.
Software and Features
The Mi 11 Ultra runs on Xiaomi's MIUI 12, based on Android 11. MIUI offers a feature-rich and highly customizable user interface, allowing users to personalize their devices according to their preferences.
It also comes with various useful features like dual speakers tuned by Harman Kardon, an in-display fingerprint scanner, face unlock, NFC, and an IR blaster.
However, some users may find MIUI's interface a bit overwhelming or cluttered compared to stock Android.
Additional Features
The Mi 11 Ultra is also equipped with IP68 water and dust resistance, offering peace of mind against accidental splashes or exposure to water. It also supports 5G connectivity, ensuring fast and reliable network speeds for the future.
PRICE
Xiaomi Mi 11 Ultra – LAZADA ——————————– ₱23,750.00 (40% OFF)
SHOPEE ——————————– ₱35,957.00
Xiaomi MI 11 – LAZADA ——————————– ₱20,599.00 (38% OFF)
Final Thoughts
Is Xiaomi Mi 11 Ultra is worth to buy this 2023?, the answer is YES. Xiaomi Mi 11 Ultra is a remarkable flagship smartphone that delivers on almost every front. Its stunning design, top-tier performance, exceptional camera system, and long-lasting battery make it a compelling choice for tech enthusiasts and photography lovers.
However, it's worth noting that the Mi 11 Ultra's large size and weight may not be suitable for users who prefer compact or lightweight devices. Additionally, the MIUI interface may not appeal to everyone.
Nevertheless, with its impressive features and competitive pricing, the Xiaomi Mi 11 Ultra establishes itself as a worthy contender in the high-end smartphone market.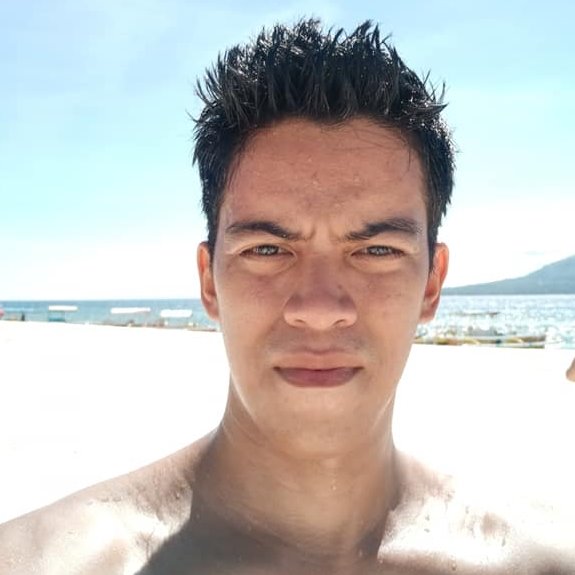 Only the tomorrow I can see now.