9 Harsh Truth Of Blogging That You Should Know in 2023
There are harsh truth of blogging that every new blogger should know and understand to become successful in the future.
People today seems to eager to create their own blog without knowing the reality about it. Of course, if you're being called as blogger, it does feel more celebrity.
But there are dangers that you can face in blogging that can cause your success, then eventually lead into failure.
If you're one of those people that are planning to create their blog, but hesitated because you lack information about it. It is very important that you must have necessary information, before you create your blog.
Of if you're one of those people, that have already created a blog that still want to know more about it.
Remember that modern blogging has those reality that you cannot escape, because you don't want to face it.
Well, those realities should be embraced not to escape on it, because it will help you to move forward in blogging more smoothly.
So, this post will be about the truth of modern blogging that a blogger should embraced now…
·

        
It is more difficult to maintain a blog than creating it
This is the reality of blogging today, creating your own blog accomplishes something. But, maintaining it will be a different story. Bloggers that started their blog today, most of them would not be around in second year.
Blogging is not about just creating it and publishing some post, and you're a blogger. Well, that's true but if you truly want to be a successful blogger, then maintaining it should be your main priority.
Publishing a post in a consistent basis will be your main challenge when you have a blog. This challenge exponentially become more difficult, especially when you published more than 30 blog post.
As a new blogger like yourself, it is easy quit when your mind stops thinking on your readers or you hit a road block in writing a post for your blog.
To make this challenge of maintaining your blog easy, you will just need to think about your readers. If you constantly, thinking about them, ideas about your next blog post will randomly pop up in your mind.
·

        
Only your readers could tell that your content is high quality
High quality content is main attraction of every successful blog today. But, how do you define it? Or how do you know if it is a high-quality content? That's my question to you and to myself regarding this "high-quality content" term.
Perhaps, the simple answer to this is that only our readers could or would know it, whether it is high-quality or just some blog post. Whether, you brag it to the online community or to other bloggers about your "high-quality" content, they may agree or just disagree completely.
For me, the word "high-quality" content is an objective word that the person who reads your post, should be the one to validate your claim rather than yourself.
But I'm not saying here that you don't have a high-quality post in your blog but, just simple explanation that you're blog post will not please each and every reader you have.
Lastly, high-quality content has one in common, that's the "meat it contains" or the information it has, that the readers would learn from it and share it to others also. High-quality content is just about a blog post containing enough information to learn and apply in daily life.
·

        
Blogging is a continuous learning process
Imagine that you're blogging for more than couple of years now, I bet that you have challenges along the way, that you've learn on. Those learning experience in blogging, would probably provide you the tool for becoming a successful blogger today.
So, for new bloggers today, you should embrace now that blogging is not just about publishing blog post but rather more. It's more of a learning curve, that would definitely test your endurance and patience.
Blogging back in the decade ago, is very different today, to those who experience that time that still around today, have learned so much, while applying the necessary changes it faces of modern blogging.
Today's blogging, will be different from the future, but in order for you to still be successful on that time, you should learn to adopt new things in blogging. Because, changes are always there and blogging will not be the exception to that.
·

        
Organic traffic is earned through value
Probably the most important thing in blogging and every blog should have. Getting traffic to flow into your blog, is one of the metrics that can measure the success of a blog.

 

Driving traffic to your blog is not easy, especially driving the organic one.
For me, organic traffic is just a reward that you will receive, once your blog is providing value online. Many successful bloggers share their techniques, or their ways in acquiring it but I think that you will just need to publish an information-content to your own blog. Of-course, it will not happen immediately to drive organic traffic to your blog.
I'm constantly emphasizing the importance of information in a post, since that's the future trend of blogging. Search engines does not want a crappy blog post, because it will hurt their reputation and possibly could lose some of their customers.
Lastly, regarding of niche, always keep in mind that people wants information that help them solve or answer a problem they face. Giving them the answer, and your blog will reach new heights that you've never imagine before.
·

        
Modern blogging is about your readers
As I mention above, your blog should provide information to answer the problem of your readers. By doing that, your blog has a high value, which could turn into money.
Gone are the days of blogging, where you talk about yourself, like what you eat in the morning, what you drink in that day or what you are doing in that day, something like that.
Remember that search engines don't provide information on everything that their users ask, so blogs and websites will feel that hole. Imagine that your blog provides that needed information, imagine the benefits for your readers and to your blog.
Just think something that your readers would probably ask in the search engine. Doing that, your blogs success is limitless, that will include also earning money.
·

        
Making Money in Blogging is real
Of course, if no one will earn thru this blogging thing, then this would have probably died years ago. But, that's not the case, blogging have been providing some steady income to those bloggers in years. Well, if you want those money then make your blog a value to people in providing information.
On the other hand, earning thru blogging is not impossible but it will take some time and your effort in making it happen. You will just need to think on something, how you can monetize thru your readers or followers.
There are numerous ways that you can monetize your blog, from putting some ads to it, up to creating your own product, then sell it via your blog.
But be sure that you have huge traffic or have around 10,000 visits a month, to see a substantial income from your blog. More importantly, the more value your blog provides to the search engines to more you will earn money.
·

        
Sometime in your blogging career you will experience writer's block
Writer's block is somewhat a feeling that you've already published all the necessary topic related to your niche. It is more like a massive wall, that hinders your mind to think on something to published. This will lead into inconsistency.
I do experience this feeling, it feels I have written all the topic that I can think about the niche of my blog. But, after few days of experiencing it, I have realized that there are still to published on.
If you experience this feeling, it only means that you need to take a break or some kind of rest in blogging. But it should just be only 3-5 days or else you will forget completely that you have a blog to maintain.
·

        
Perseverance is all you need to become a successful blogger
Blogging is difficult hobby, work or business to run on, and there will time where nothing is working for you. And this could lead you to quit in blogging.
But I have observed and study those successful bloggers, they have in common, which is they persevere in every challenge they face in blogging.
 

I bet that those successful bloggers face the same challenges that new bloggers experience today but they just think beyond those challenges.
They saw the success after the challenges, so they had just continued to work hard on their blog, continue to find strategies in order for their blog to achieve that success they dreamed.
So, if you want to become successful blogger, then never quit on it just continue to put effort and apply new strategies and in no time, you will also achieve it.
One thing, if your strategies or tactics don't work in your favor, then continue to find new ways, because you are the only that could conquer your struggles in blogging.
·

        
Competition in blogging is everywhere
It's like to a real business, blogging also have many bloggers that do compete each other, competing on their selected niche. Why blogging have too much competition now, well it's just bloggers do make money on this thing.
Competition in blogging, might do two things only to you, it might provide you a driving force to continue to make your blog valuable. Or it will break your spirit, because of the success they've already achieve.
The benefit of having competition in your niche, is that you can think new ways or strategies to outgrow your competition. It can provide you also the motivation, that can provide to you the strength needed to face those struggles, and conquer it.
Lastly, just enjoy having a competition, so that you will not become insane after all. Our mind, have the tendency to work differently, especially if we fail on something, we have work on.
FINAL THOUGHTS
That are the truth of modern blogging, that every blogger should have embraced it. Embracing the truth, will give you a face of mind, because you will already accept those challenges, struggles openly.
Just keep on doing to make your blog successful, never do things that will hurt, especially in tricking the search engine algorithm. Just enjoy blogging, so that you will not get stress out.
Lastly, just enjoy your journey in blogging, to make it more memorable and it will make yourself not to think on the destination.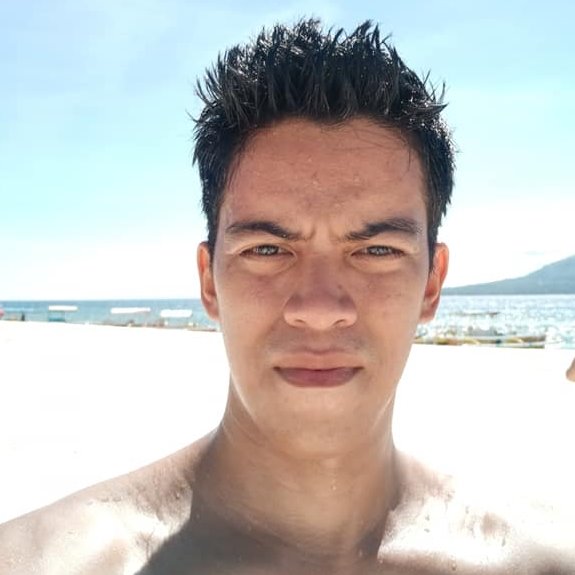 "Dreams are nothing if you don't achieved it"