Vinapor Blue Waters Resort Full Tour
Vinapor Blue Waters Resort (also known as Jurassic Beach Park) is located in Barangay Vinapor, Carmen, Agusan del Norte, Philippines. You will definitely get pass Barangay Tagcatong, when visiting this beach resort. The resort enjoys a scenic location overlooking the waters, offering a peaceful and picturesque setting for guests to enjoy.
If you need more detailed directions or assistance in finding the exact location, it's recommended to contact the resort directly for specific instructions.
My Experience on Vinapor Blue Waters Resort
I recently had the pleasure of staying at Vinapor Blue Waters Resort in Carmen, Agusan del Norte, and I must say it was a delightful experience. From the moment I arrived, I was greeted with warm hospitality and a stunning view of the resort's surroundings.
The location of Vinapor Blue Waters Resort is simply breathtaking. Nestled amidst lush greenery and overlooking the crystal-clear waters, the resort offers a tranquil and serene atmosphere that is perfect for those seeking a peaceful getaway. The natural beauty of the area is truly awe-inspiring and creates a sense of relaxation and calmness.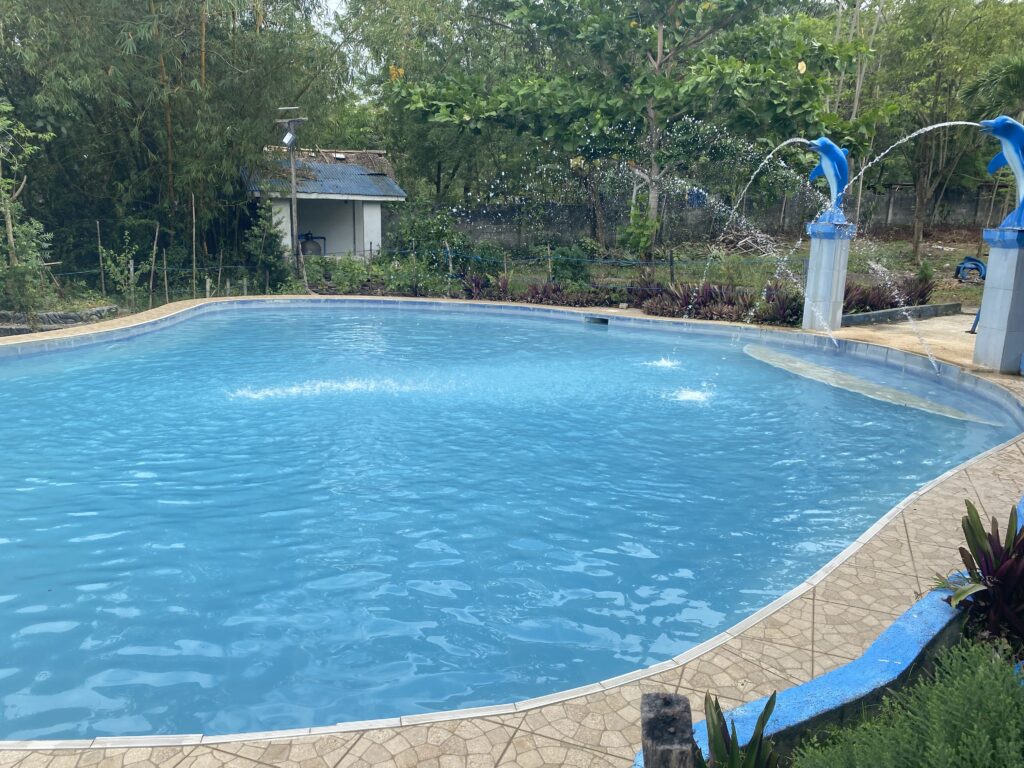 The accommodations at the resort are top-notch. I stayed in one of their well-appointed rooms, which was spacious, clean, and tastefully decorated. The bed was comfortable, and I appreciated the attention to detail in the room's design. Additionally, the amenities provided were excellent, including a flat-screen TV, air conditioning, and a private bathroom with hot and cold shower facilities.
One of the highlights of my stay was the resort's swimming pool, especially the underground pool. The pool area was immaculately maintained, and the water was clean and inviting. I spent many hours lounging by the poolside, enjoying the picturesque views and refreshing dips in the water. It was a great way to unwind and soak up the beauty of the surroundings.
The staff at Vinapor Blue Waters Resort truly went above and beyond to ensure my stay was memorable. They were friendly, attentive, and always ready to assist with any inquiries or requests. Whether it was arranging transportation or providing recommendations for local attractions, their knowledge and professionalism were commendable.
The resort also offers a variety of activities for guests to enjoy. From water sports such as kayaking and snorkeling to island hopping and nature walks, there was something for everyone. I particularly enjoyed exploring the nearby beaches and experiencing the rich marine life through snorkeling.
In terms of dining, Vinapor Blue Waters Resort's on-site restaurant (Canteen) served delicious meals. The menu offered a range of local and international dishes, and the food was fresh and flavorful. The restaurant's ambiance was pleasant, with a lovely view of the sea, making it a delightful place to enjoy a meal.
How to reach Vinapor Blue Waters Resort
To reach Vinapor Blue Waters Resort in Carmen, Agusan del Norte, you can follow these directions:
By Air: The nearest airport is Bancasi Airport (also known as Butuan Airport), located in Butuan City. You can book a flight to Butuan from major cities in the Philippines such as Manila, Cebu, or Davao.
From Butuan Airport: Upon arrival at the airport, you have a few options to reach the resort:

Private Transfer: The resort may offer private transfer services. It's recommended to inquire with the resort beforehand and arrange for a pick-up directly from the airport.
Public Transportation: From the airport, you can take a taxi or tricycle to Butuan City proper or to a bus or van terminal.
Bus or Van: At the bus or van terminal, look for transportation heading to Carmen. Inform the driver or conductor that you are going to Vinapor Blue Waters Resort in Carmen, Agusan del Norte. They will drop you off at the nearest point to the resort.
From the drop-off point, you can either take a tricycle or ask for directions to the resort. It's advisable to have the resort's contact information handy, so you can ask for specific directions or inform them of your arrival for assistance.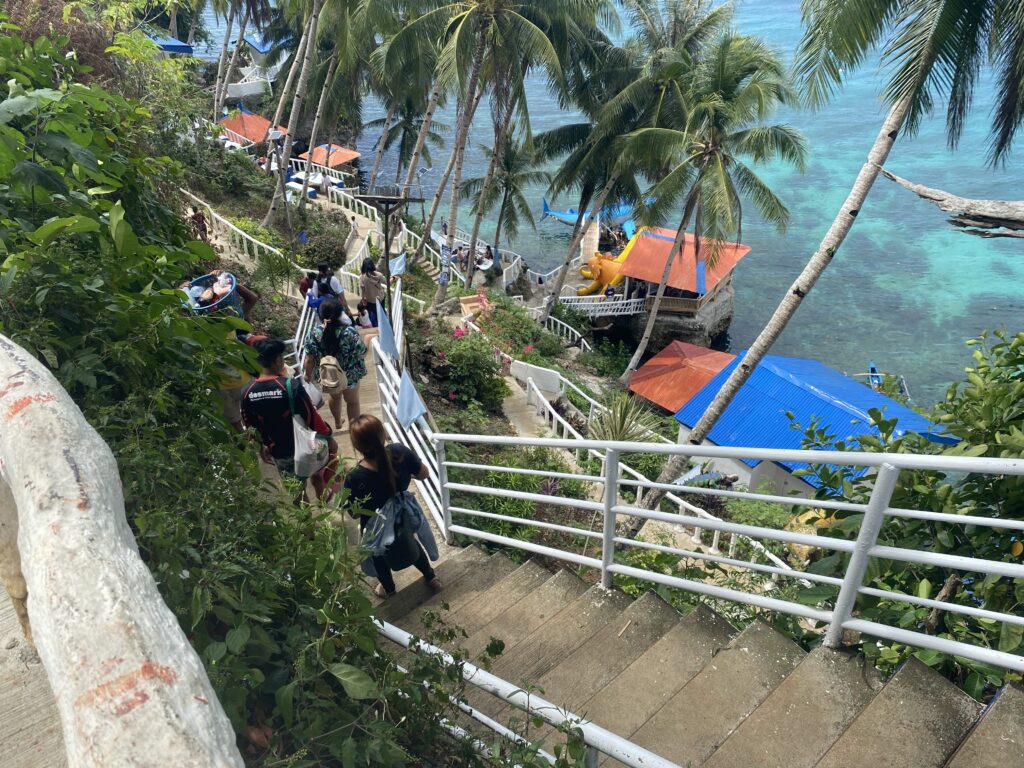 By Road: If you are coming from nearby cities or provinces, you can travel to Carmen by bus, van, or private vehicle. The resort is located along the national highway, making it easily accessible.

Bus or Van: Find a bus or van terminal that services routes to Carmen, Agusan del Norte. Once, you are at the Carmen Integrated Terminal, For hire single motorcycle and Baja, is available for transport directly to Vinapor Blue Water Resort.
Private Vehicle: If you have your own vehicle or are renting one, you can use navigation apps or follow road signs to reach Carmen, Agusan del Norte. You will just need to reach Barangay Tagcatong, the crossing road will lead to Vinapor Blue Water Resort.
Remember to plan your travel in advance, especially if you're relying on public transportation, as schedules may vary. It's always a good idea to contact the resort beforehand for any specific instructions or assistance in reaching their location.
Final Thoughts
Overall, my experience at Vinapor Blue Waters Resort was exceptional. The stunning location, comfortable accommodations, friendly staff, and excellent amenities made for a truly memorable stay.
Whether you're looking for a romantic retreat or a peaceful escape from the city, this resort is an excellent choice.
I highly recommend Vinapor Blue Waters Resort to anyone visiting Carmen, Agusan del Norte.
For More Info about Vinapor Blue Water Resort, visit there official FB page, click HERE.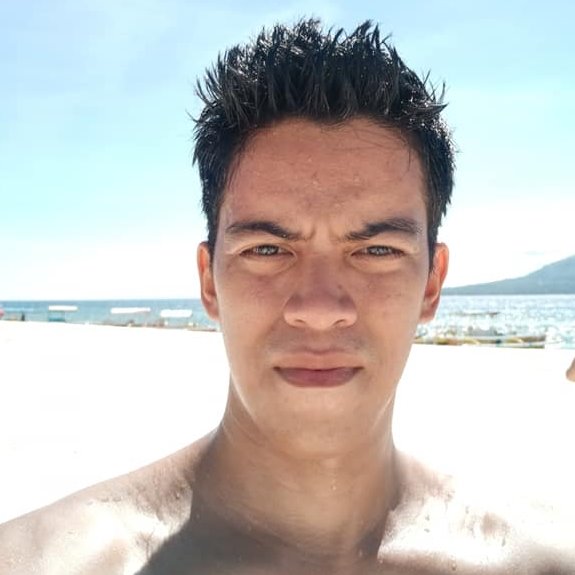 Only the tomorrow I can see now.