General Community Quarantine (GCQ) Implementation: A Risk or A Benefit
General Community Quarantine (GCQ) to be place in Metro Manila starting in June 1.
With already couple of months from the first reported Covid-19 case in Philippines, the number of cases is continuing to rack up every day. As the cases keeps increasing, it does only mean that our capabilities in testing is also been improving a lot.
Our government has already done the necessary actions or measure to keep us from being get infected on this Covid-19. But of course, there are quiet some that are infected, from those frontliners up to normal civilians.
On the other side of this pandemic, our economy also felt the wrath of Covid-19 pandemic. As to workers are being advised not to go in their respective jobs, and some businesses are just operating with their skeletal force, while other are completely close.
This problem resulted into economic consequences, where the government is desperately needed some additional funds for their efforts.
With this handicap, both workers and businesses it resulted into few production outputs of products or services that is the beating heart of the economy. Mainly, the tax to be paid.
On June 1, 2020; Metro Manila will now be place into General Community Quarantine (GCQ). However, other cities already in GCQ and some in Modified General Community Quarantine (MGCQ) based on the parameters set by the Inter-Agency Task-Force (IATF).
For me, there are two sides of this General Community Quarantine implementation to Metro Manila..
The Risk
Covid-19 is a highly communicable illness that everyone is at risk, especially if there are a large gathering of people. There's a risk in implementation of GCQ in Metro Manila, because there will a lot of people on the street, in their workplace, and into the transportation facilities. With this, the only measure is to control their numbers.
A single asymptomatic individual could infect an entire group of people, which then could infect another group of people, and the last thing we would know is that there are thousands of people are infected within just days.
With this rate of infection, it will increase the difficulty of tracing an infected person, if the infection happened in a public place, because there could a number of people from different parts of Metro Manila present during that time.
The Benefit
The pandemic has crippled the economy of our country, which will have an impact in both the businesses and the workers. By implementing the GCQ in Metro Manila, it also opens a much larger businesses group, which then allowing a much larger work force to go back in their jobs.
With this, even though it is not the norm that everyone is accustomed before Covid-19, at least the economy will still move forward and offset those lose during the previous months.
The economy of our country should be revived or it result into much bigger problem than this Covid-19 pandemic.
The Weight
Well, the implementation of GCQ in Metro Manila is carefully analyze by member of Inter-Agency Task-Force (IATF), if that is the right action to do. As common citizen of Philippines, the implementation of General Community Quarantine has a risk but also have a benefit with it.
Those people responsible for this decision along with President Rodrigo Duterte had already view the possible risk and the benefit that it may bring to the country. Of course, they weigh it carefully if the benefit could out weigh the risk that it could bring.
To all Filipinos out there, let's just support our government their actions on Covid-19 pandemic, they are doing the necessary so that, what happened to Italy will not happened here. Also, just follow the simple rules and guidelines they set, never argue on any frontliners, because they are just doing their assigned jobs.
THIS POST IS JUST MY OPINION
WE MUST FOLLOW THE RULES OF GENERAL COMMUNITY QUARANTINE!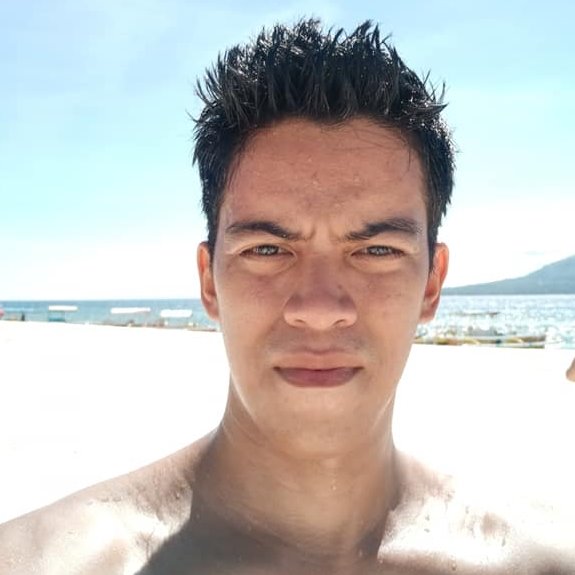 "Dreams are nothing if you don't achieved it"