How to invest in Blue Chip Stocks in the Philippines in 2023 (Beginners Guide to Investing Blue Chip Stocks)
A simple and easy guide to build wealth thru investing a Blue Chip Stocks in the Philippines…
Investing in a stock market is one of the best ways to build you wealth in the future. The Philippine Stock Exchange is the marketplace of companies that are publicly traded in the Philippines. With this marketplace, there are different companies available for you to buy their stocks or shares.
These companies are also included some of the largest business in the Philippines, also known as blue chips. Blue chips companies are large businesses that operates in the Philippines and are already well-establish that bankruptcy is nearly impossible to happen.
Investing in this so-called Blue Chip companies or stocks are one of the safest and best decision you do in terms of building wealth. As I mention above, "bankruptcy is nearly impossible" because these companies have already the experience and financial capabilities to weather any financial crisis that could happen.
On the other hand, the growth of your invested capital will be low and slow, since they are already established businesses. And these Blue chip companies or stocks tends to cost more than other publicly traded companies available to Philippine Stock Exchange.
To easily identify the Blue Chip companies in the Philippines Stock Exchange, you can visit there website. Also, these companies are member of the Philippine Stock Exchange Index, which are the bench mark on how the Philippine Stock Market performs daily, weekly, monthly and yearly.
The example of this Blue Chip stocks in the Philippine Stock Exchange:
Banco De Oro (BDO)
SM Prime Holdings (SMPH)
Jollibee Food Corporation (JFC)
San Miguel Corporation (SMC)
SM Investment Corporation (SM)
More….
Step by step guide on how to invest blue chip stocks in the Philippine Stock Exchange now..
Do a research on that particular blue chip stock to invest in
Researching about that particular blue chip stocks or companies is the best initial step to do, especially if you're new about investing in the stock market.
By doing this, you will have an information that can affect your decision in choosing certain blue chip stocks. Whether this company is a fit on your strategy in investing or not.
Blue chip companies already disclose their financial statement in the past year, which is very helpful because this will allow you to have an overview whether this company is making money or losing.
Sign up to an online stock broker
In order for you, to invest in this blue chip stocks in the Philippine Stock Exchange, you need a stock broker. Many of the available stock broker in the country, will allow you to register via online.
The old method is to download their application form, fill it up then mail to them and you wait for couple days for reply via email.
This stock broker is the middle man of any transaction you will be making in the stock market. Since, investing is just about buying, then when you buy a blue chip stocks, you will charge with transaction fee or their commission for facilitating it.
A sample of Stock Broker in the Philippines..
COL Financial
AB Capital
UNICAPITAL SECURITIES, INC.
ABACUS Securities (MyTrade)
PHILSTOCKS FINANCIAL INC.
BPI SECURITIES CORPORATION
UCPB SECURITIES, INC.
F. YAP SECURITIES, INC. (2TradeAsia)
BDO SECURITIES
Currently, I'm using the COL Financial (colfinancial.com), I'm advocating that you will use them as your broker. It takes me 3 days to get approve, from the day of my registration via online. As of now, they're not accepting new accounts.
Deposit your initial capital
So, you have now a stock broker account, then your next move is to deposit your capital. You will just need to follow their instruction on how to deposit your capital.
So that, you will not experience any problem at all, since we are talking about hard-earned money here.
For me, I just used GCASH when I first deposit my initial capital, which is about 2,000.00 php. It takes 1 day to appear those deposit in my COL Financial account.
Then buy your chosen Blue Chip Stocks
Always remember, the price of any stock will vary every second. To buy those blue chip stocks, there are stock code you must identify, like Banco De Oro – stock code is BDO or Jollibee Food Corporation – stock code is JFC.
Those stock code is very important to identify, because there blue chip companies have multiple stocks available for trade, like SM – SM Investment Corporation and SM Prime Holdings. This stock is own by SM but targets different business sector.
Also, blue chips stocks have "Board Lot", which other public traded companies also have. Board Lot are a minimum number of shares you can buy on those certain stocks. Blue Chip Stocks tend to have lower board lot, since they cost more.
Consistently deposit a capital
Congratulation!
You have successfully bought a blue chip stock now, but don't stop now, since those couple of share of Jollibee Food Corporation or Banco De Oro will earn you money, it will still small because of the number of shares you own.
Just continue to put an amount monthly, whether is just 1,000 php, then continue to buy blue chips stock you want to own. By, doing this, you're building a momentum and also increases your wealth faster than bank.
There's a saying that "Don't Put All Your Eggs In One Basket "
By owning different Blue Chips stocks, you are guaranteed that the risk of losing in the stock market is distributed evenly. Since, we don't know what sector of business will be hit by the next financial crisis.
By doing diversification, you can sleep at night tightly without thinking about the stock market, whether it fall or go up. Also, diversification is your shield for any market turbulence, since most of the financial crisis is identified when damage is already done.
Patience is probably the most important characteristic you must learn in investing. Because, your investment will be an overnight success. You're counting years here, at least 10 years, the more the better.
Just continue doing those steps above, you will never know how time will quickly pass us and so for your investments in the Blue Chip Stocks in the Philippine Stock Exchange.
Also, never look your investment account on a daily or weekly basis, just look at it, when you're going to buy new Blue chips stocks, which will happen in a monthly basis. Because, peeking those investments daily might create a fear in your mind that you will lose your investments.
You will lose ONLY, when you sell those blue chips stock if it is lower than the price you bought it. Just continue to hold it until your ready to reap your investments.
FINAL THOUGHTS
I'm not a financial advisor, these are just steps in investing on the Blue chips stocks available in the Philippine Stock Exchange. I will not give any advice about the best stocks to invest in, since I don't have any knowledge about it.
Those steps above are just based on my year of experience on investing at the Philippine Stock Market, using the online broker COL Financial.
So, don't wait for tomorrow on investing, because your best day on investing is YESTERDAY and second-best day is TODAY. Time is very important in investing, the earlier you start the more you earn.
GET YOUR FREE 50 PHP WORTH OF BITCOIN, WHEN USING THE PDAX CRYPTO TRADING PLATFORM!
USE THIS CODE: REF-466d90d5a232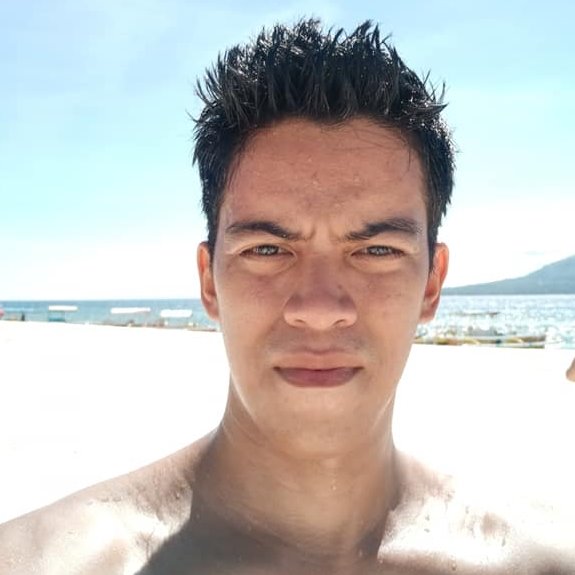 Only the tomorrow I can see now.