How to trade blue chip stocks in the Philippine Stock Exchange in 2023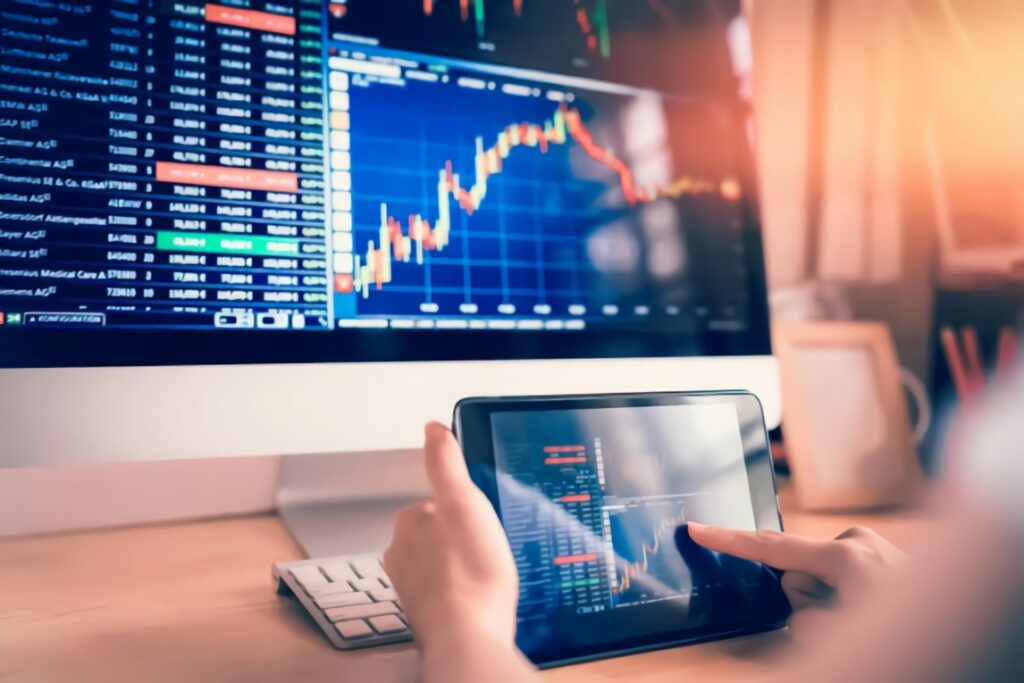 Trading blue-chip stocks in Philippine Stock Exchange is a lucrative way to make money but very dangerous if you dont know what you're doing…
The stock market is one of the places where you can make money by doing simple actions such investing in stocks or mutual funds and trading different stocks to different traders. You can do this two at Philippine Stock Exchange today.
Trading blue chips stocks is just "BUY and SELL "on products where the principle of "BUY LOW and SELL HIGH "should be applied at all times to make profit. At the end of the day, making profit is the main priority in trading stocks.
Trading stocks is a short-term profit making that both parties should benefit between transactions while investing on stocks and mutual funds is the opposite, where you need time to actually see huge profits from investments.
In terms of risk, trading stocks is riskier since, the market is very difficult to predict, especially if you bought a high volatile stock, while investing is more low risk, since time will alleviate those risk, especially if your own long-term.
TRADING STRATEGY
In trading stocks today, you as a trader must have strategy that you must establish and follow when doing a transaction.
This particular strategy of yours, will be your guide on actual trading, since your own into making a quick profit rather than waiting for it to grow more.
You should do some research about particular trading strategy that those successful traders do, since you're just a novice on this thing. Better to follow someone who is already a successful trader in Philippines and abroad.
Your trading strategy is vital aspect of your success in this thing, without it is just like sailing into the ocean not knowing, what's out there.
STEPS TO DO TRADE BLUE CHIP STOCKS IN PHILIPPINE STOCK EXCHANGE
SECURE A STOCK BROKERAGE ACCOUNT
In order for you to trade blue chip stocks in Philippine Stock Exchange, you need to have brokerage account. This brokerage account is the middle man on trading stocks, they will facilitate the transaction.
This brokerage has actual personnel in the Philippine Stock Exchange, that will do the actual trading on a different broker in the area.
And this brokerage firms, charges you a certain amount during the transaction or trading, whether you're buying stocks or selling it. The bigger the amount you transact the bigger also they will charge you. This are known as commission.
There are number of brokerage firms you can choose for your trading in the Philippine Stock Exchange. But they require some minimum deposit to actually trade stocks thru them.
Also, the brokerage firms will require you some documents to verify your identity, these includes Government issued ID's and documents. In order, for your application to get approve and open an account.
Sample of Brokerage Firms in Philippines…
COL Financial
AB Capital
UNICAPITAL SECURITIES, INC.
ABACUS Securities (MyTrade)
PHILSTOCKS FINANCIAL INC.
BPI SECURITIES CORPORATION
UCPB SECURITIES, INC.
F. YAP SECURITIES, INC. (2TradeAsia)
BDO SECURITIES
Once your brokerage firm account is approved, they will require you to deposit an initial amount as capital. Some brokerage firms have only minimum initial deposit or 1,000 php while others are 5,000 php.
The tricky part in depositing your capital for trading stocks, is the bank they have partnered and the instructions on how to fill up those form when depositing.
You must read carefully the brokerage firms in depositing instructions, so that you will not lose your capital. Or it may cause some delay to appear your capital in your brokerage account.
When I deposit my first capital thru COL Financial, I've used the GCASH payment system. It takes two business days to actually see the amount I deposited in my COL Financial account.
DO A RESEARCH ON CHOSEN BLUE CHIP STOCK TO TRADE
You've already had the capital to do the trading stocks at Philippine Stock Exchange now, but before you do that, you must conduct first research what Blue Chips Stocks you should buy.
Buy doing research, you will have an idea on how these particular blue-chip stocks doing the stock market today and for the foreseeable future.
A hot stock today might not be hot anymore next week. So, you must have also a strategy on how long that stock you will hold, since you will be applying the principle of "BUY LOW, SELL HIGH".
In researching also on blue-chip stocks, you can get vital information on the upcoming hot stocks for the upcoming weeks or upcoming months.
After doing the research, you have already chosen a blue-chip stock in the Philippine Stock Exchange that could make you money in short period of time.
All blue-chip stocks in the Philippine Stock Exchange have code, that will be putting when you buy that stock. After that, stocks have a "BOARD LOT" so called, where it is the minimum amount, you need to buy.
Blue-chips stocks tend to have low "BOARD LOT" since, they tend to cost more than other stocks available for trading.
Then you must, set the price of the stock you will buy, and those brokers in your brokerage firm will match it for any brokers that sell those stocks with same price you set. These will just take seconds to a minute to done.
SAMPLE of BLUE-CHIP STOCKS in Philippine Stock Exchange
Banco De Oro (BDO)
SM Prime Holdings (SMPH)
Jollibee Food Corporation (JFC)
San Miguel Corporation (SMC)
SM Investment Corporation (SM)
WAIT FOR THAT STOCK PRICE TO GO UP
Since you're trading stocks now, you don't have the years to wait for you stocks to grow in price. You must have set a percentage on how much the stocks price will grow before you sell it to other traders, like 10% from the price you bought the stock.
you must have at least wait for a day to a couple of weeks to make profit in trading stocks or it will become more of investment.
But the risk will begin when you bought that stock, because you no one will ever predict the stock market whether it will go up or go down.
SELL THAT BLUE CHIP STOCK
If you achieve your target price, then should sell that stock immediately and reap the profit from it. But your brokerage firm will also charge you for doing that transaction for a certain amount.
Trading strategy is very important here, since you are just making a quick profit not on investing where it takes time to reap the profit.
If you gain some profit on your first trade of stocks, then just continue to those steps above, but do it caution, because not all circumstances will happen again.
But always remember, you will not make profit every trade you do, because the stock market is very difficult to predict in a short time. With the exception of those big trading firms where they will use technology to do the trading for them.
FINAL THOUGHTS
Trading stocks is lucrative way to make quick money, but it is very risky because as I always mention, no one knows what will be the movement of the market in the upcoming days, weeks and months. Chances of losing money is high, because on the fact that you're just a novice to this industry, don't know the intricates of trading stocks.
I'M NOT A FINANCIAL ADVISOR, but I don't recommend trading stocks unless you have the technology that will predict the stock price of companies, instead invest your money on those stocks and mutual funds. You will likely to make money and build wealth in the future.
GET YOUR FREE 50 PHP WORTH OF BITCOIN, WHEN USING PDAX CRYPTO TRADING PLATFORM!
USE THIS CODE: REF-466d90d5a232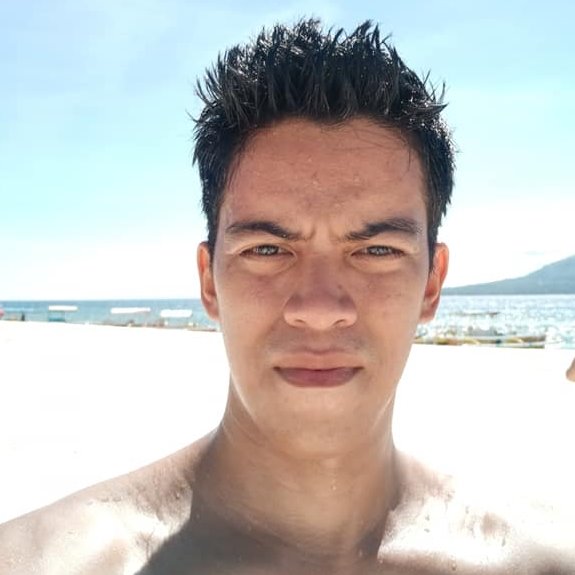 Only the tomorrow I can see now.