The Aftermath of This Covid-19 Pandemic to Philippine Tourism
There's no arguing that every travel destination in the world had been hit by the current situation, resulting in loss of revenues daily. And Philippines, is no exemption to that. The travel industry is probably the most affected of all, famous travel destinations had to close to prevent any spread of this pandemic or else, suffer.
Philippines is one of the top travel destinations of the world, where tourist from abroad and local are flooding during this time of the year, summer.
The top destinations of the Philippines include El nido (Palawan), Siargao Island (Mindanao), Camiguin Island (Mindanao), Panglao (Bohol), Boracay (Aclan), and more. Image those places without tourist, that looks does weird right!
Of course, as of now, Covid-19 pandemic is still recking havoc in the country, and people had limited mobility. The government had doing all necessary measures to prevent the further spread of the Covid-19 while preventing also the closure of many business, which will have bigger impact to the economy.
Pre Covid-19 Pandemic…
Tourism was one of the sources of income of the country, with millions of foreign visitors had visited the Philippines last year, which translate also into billions of revenues. Prior to pandemic, the country is steadily increasing the number of visitors every year, which means that revenue was also increasing from this industry alone.
Just arriving in Camiguin Island
During this time, tourists were already crowding the top destinations of the country, since summer in the Philippines was the best, compare to other tropical countries. And one of the reasons, Filipinos were known for their hospitalities, which by the way, love by foreign tourist.
With the rehabilitation of Boracay was finished last year, there's no arguing that it will reclaim its place in the top travel destination of the world right now. And Boracay was known destination by many, because of its very fine white sand and a crystal-clear blue water.
Of course, not just Boracay had been booming before the pandemic, other destinations in Luzon, Visayas and Mindanao also. With new places or travel spot was continue to be discovered, means that more places had been visited previously.
The Current Situation…
With many municipalities and cities are already in General Community Quarantine (GCQ), this does not mean that people could freely travel now. Still, people are not encouraged to go outside during this time, because the very threat of Covid-19 is still present.
So, if people are not being allowed to travel now, then the travel industry is still in need of support from the government. If the travel industry of the Philippines is in "critical condition", then the Philippine Tourism also.
No travel on those places will result in no tourist, means that many businesses related to travel industry or tourism had been forced to temporarily shutdown or lay offs many employees just to keep their business alive.
The government's plan to aid on those small businesses is a crucial action, that will keep them a float during this time, where all the tourism activities is halt. Continuing in operation during this time, is an important action in part of many businesses to help the economy at least.
As to tourism involved businesses, this time is the most critical one, because they may not survive this pandemic after all. Especially, if their revenue is solely based only on the tourist at all.
The Aftermath….
Let say, the world now is Covid-19 free, and the Philippine Government declares also, but the damages had already been done. People on this time, will have second thoughts on traveling, especially when visiting such travel destinations. And those measures, might still play during this time, which will have a huge impact to many businesses in tourism or travel industry of the country.
Businesses related to Philippine Tourism will definitely have measures to still implement in order to prevent new pandemic to happen again. The travel industry of the country also will have such measures to implement, which will create an impact both the tourist from abroad and domestic.
As to the saying "the world will be never the same again" but we must just accept it, that our previous travel habit will change for good. We can still travel to our favorites relaxation spots but we must follow what ever rules and guidelines they set.
But the good thing is that, we don't know what will happen to Philippine tourism after this pandemic, whether it will be booming or result into a doom.
My Final Thoughts…
The Tourism of the Philippines is a vital part of our economy, and allowing it to die is just like allowing some Filipinos to die also. Many business owners have invested a lot of their money and probably their lifetime in building that business.
Many businesses today are affected on this situation, but hope is not all lost, you just need to find a solution or a different angle to make that business at least earn something. We should learn the hard lesson that Covid-19 pandemic had brought to us, whether you're a business owner, a worker or a simple tourist.
As to the part of tourist, Philippines is still a top travel destination of the world, but there will be some rules or guidelines to implemented after this situation. May be something will be change, but the experience is still there. So, travel after this but be cautious on where to go.
STAY HOME GUYS! And JUST ENJOY YOUR STAY WITH YOUR FAMILY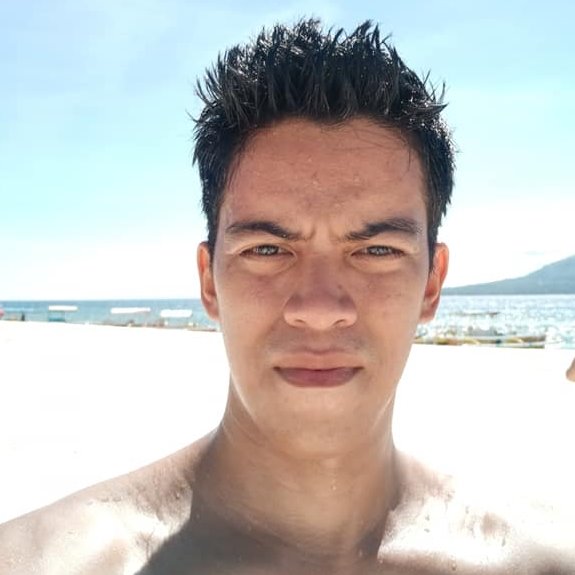 "Dreams are nothing if you don't achieved it"