Britania Group of Islands " A World-Class Travel Destination In Mindanao"
Traveling to Britania Group of Islands will definitely a travel of a life time to you…
Britania group of Islands are a well-known travel destination in the northern part of Mindanao. These islands are located in Barangay Britania in the Municipality of San Agustin, Surigao del Sur.
You can easily access this place via public transport or thru a private vehicle. The closest airport to access Britania group of Islands are the Surigao Airport (Surigao City) and Bancasi Airport (Butuan City).
Britania group of islands are compose of four major islands that you can visit, where you are going for a tour. Those rented boat offers a tour on those four islands, which then will stop at the last island named "Boslon Island".
The four major islands are Boslon island, Hiyor-Hiyoran Island, Naked Island and Hagonoy island.
The Four Major Islands…
Hagonoy Island
This is the farthest island of the four, from the dock, and it will the first to be visited during a tour. It will shrink in to a small island when there is a high tide. Of course, this island has the magnificent white sand beach, a number of bush and a handful of coconut trees.
Naked Island
We never visited this island actually, because during our tour, it was already submerged to the sea. But, the white sand of it, is very prominent under the water. No tress or any bush can be seen. The best time to visit this island is during a low tide.
Hiyor-Hiyoran Island
This island has a massive rock, that covers most of the island. Also, this island has merchants that are selling anything from beverages, some food and souvenirs, which by the way looks great.
Also, during weekends this island, will pack with visitors and merchants which are selling their products.
Boslon Island
This is last stop of our tour, and most crowded of the four. Since, this is the island where visitors are allowed bring their food and eat. Also, it has a number of merchants selling beverages and foods.
Also, you can rent some of rides like jetski, the banana boat and more on this island for a fair price.
This island has reefs that can be seen during the low tide, where you can enjoy walking on this.
The Britania Full Tour Video
What to expect on Britania Group of Islands when visiting this place…?
The Good
The whited sand and crystal-clear water are a world-class, it could compete easily in the likes of Boracay, El Nido or Camiguin islands respectively. All of the four Islands have those white sand beaches and crystal-clear water that you could definitely enjoys swimming.
Your tour with the boat to those four islands, will remove any of the stress you are experiencing at, because those scenery will definitely relax your mind and give you a peace for few hours within that tour.
The breeze from the Pacific Ocean, is cool and relaxing, you can feel like you should live on this place for the rest of your life.
Lastly, you will definitely make yourself appreciate the nature on how it should be protected all the time, because if we humans continue to build resorts, those magnificent islands, will be gone forever.
The Bad
In terms of entirety of Britania group of islands, there's no bad thing on it but if you're a type of person that could easily get sea sick, then this is not your destination.
Britania group of islands is at the edge of Pacific Ocean, which means that the tides could easily becomes rough, which could result into a violent sway of the boat.
Also, the major island could easily get crowded, especially during the weekends, since that's the only time that they travel.
How To reach the Britania Group of Islands…
As I already mention above, if you're not from Mindanao, then you visit Britania Group of Islands via these two local airports, the closest is the Surigao Airport and Bancasi Airport (Butuan City). But you can also land at the Davao City International Airport.
In terms of public transport, Buses and tour Van are common to travel on this destination. But I will insist that a rented vehicle is more safe and more flexible when visiting this place. For the reason that, the country is in pandemic time.
Also, if you have private vehicle or motorcycle, then there's no other reason not to visit this magnificent destination.
Upon reaching the crossing to enter Barangay Britania, there will be a payment costing 50.00 pesos (environment fee) per person. Also, those people on checkpoint will not allow you to enter without a booking of accommodation.
We book at "Villa Rosalina Resort ", because they are the cheapest among the resort in Barangay Britania, and also, they offer a full tour to Britania Group of Island, which cost 1500.00 pesos. And the resort will cook you a food or allow you to cook your own food.
There boats were huge that will easily accommodate 10 to 15 person per trip.
CHECK OUT: VILLA ROSALINA RESORT
My last thoughts…
Your trip to Britania Group of Islands was very worth it, because it will make yourself forgot the stress of the daily life and work. And feel the peace of life, for just a couple hours of staying to that place. So, if you want to at least forget some problems or getaway on the stress, then visit this destination, you will definitely enjoys it.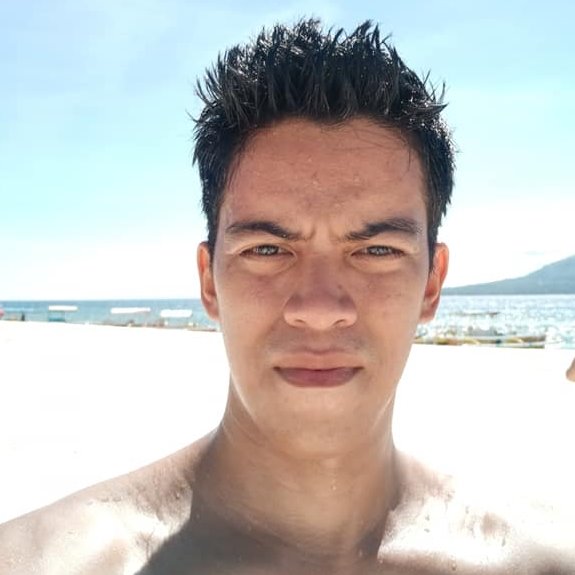 Only the tomorrow I can see now.